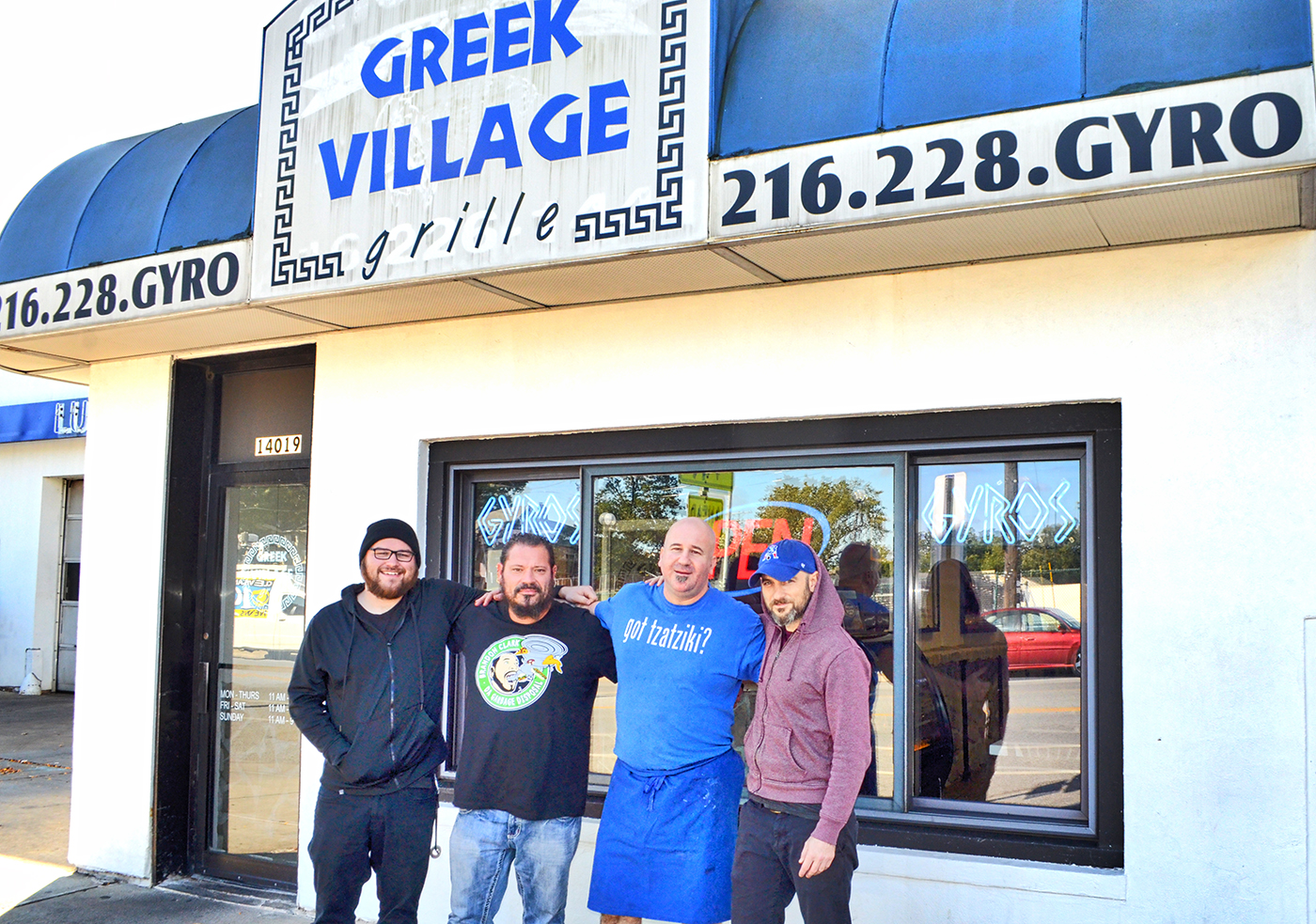 The recently redecorated Greek Village Grille is being featured on the Travel Channel for the third time, and they are taping the show now.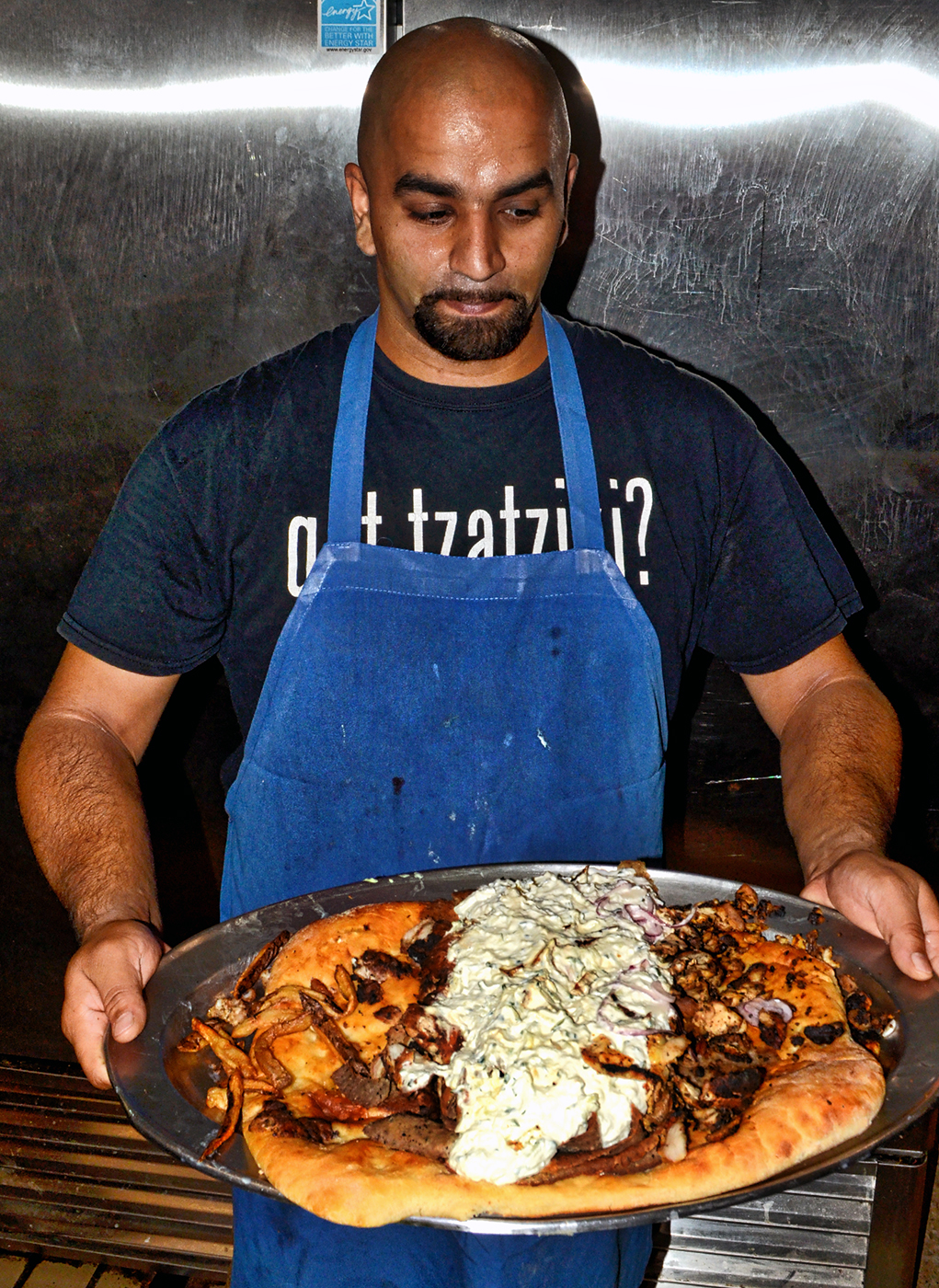 Brandon Clark, aka Da Garbage Disposal, recently became the first person to eat ":The Mount Olympus" pictured above.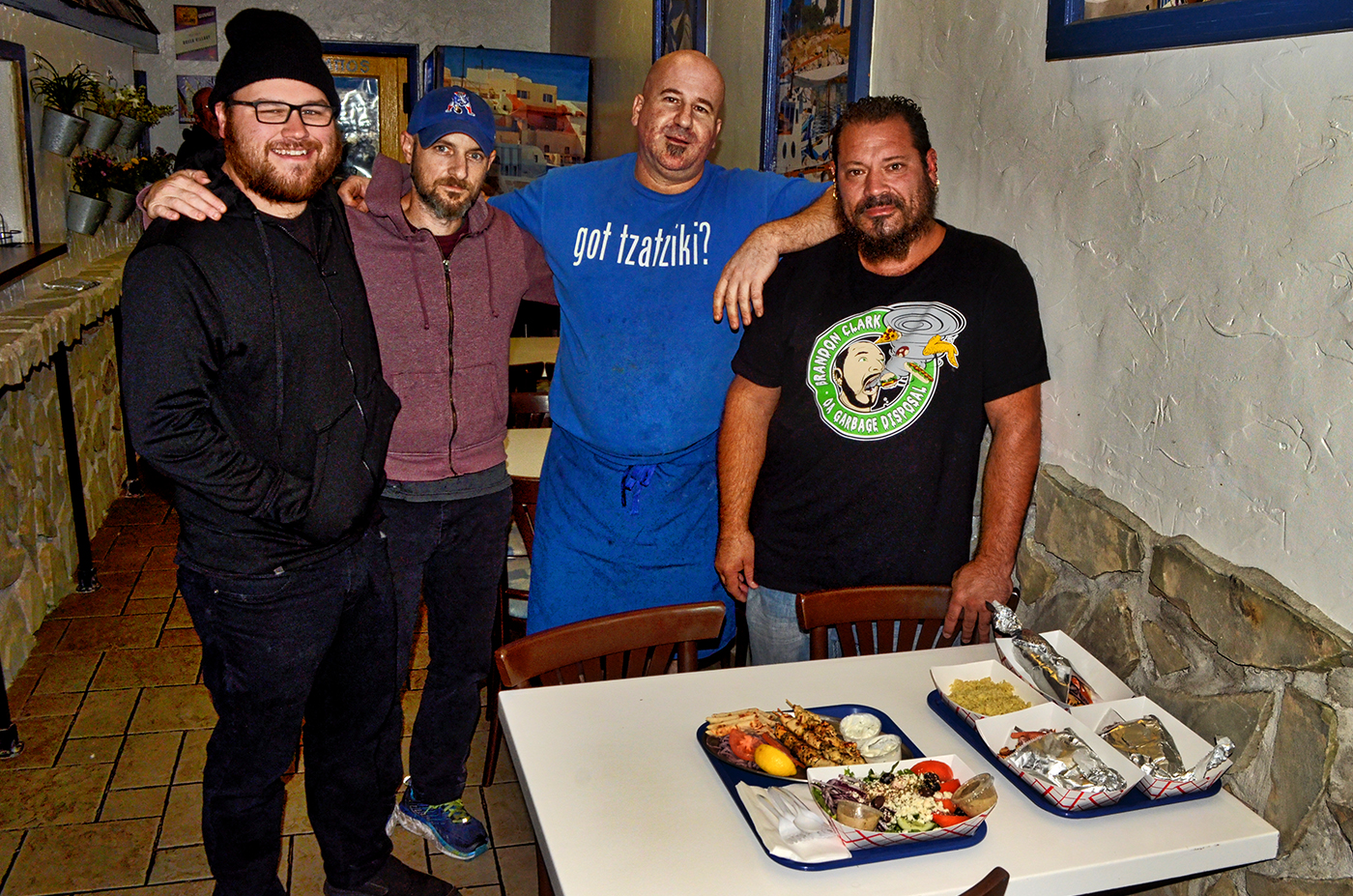 From left to right, Jeff Brannon (Travel Channel), Daniel Akiba (Travel Channel), Tommy Karakostas, (Owner Greek Village Grille), and Brandon Clark "Da Garbage Disposal" professional competitive eater!
The crew sat down for lunch early before the crowd came for the video taping.
Stop by and get on the Travel Channel!
Tommy thanks for everything, including the great remodeling, and spectacular Gyros and Grape Leaves!
.