This story seems to pop up every now and then, usually in the spring, it goes something like... "Hey I just wanted to give you a tip. They are cutting down a tree in front of my house and I really love it, and it seems healthy and in good shape, what is going on?" The first of these calls came about 6 years ago when Lakewood's infamous Cowboy George called me and demanded I get down to his house on Clifton where an old oak tree was being cut down on the tree lawn.
Spring bring increased cuttings.
Then I started to get calls from residents that were bothered as they saw Lakewood trucks, "all over" Cleveland, some empty some with trees. So we started to investigate, yeah I know people like to say we do not investigate and shoot from the hip, just more BS to marginalize us when they get caught. So we started to follow trucks, and check out where they were going. For decades all the trees that were cut down were chopped up and left down by the City Dog pound/Water Treatment Plant for residents to gather for fire wood, mulch, whatever. The first I heard of other uses was when they took down the massive oak tree at the church on Arthur and Detroit. "We have a company that will use the tree to make furniture, ins't that cool?" And when you first hear it, it sounds pretty nice, and good use for a single old Lakewood tree.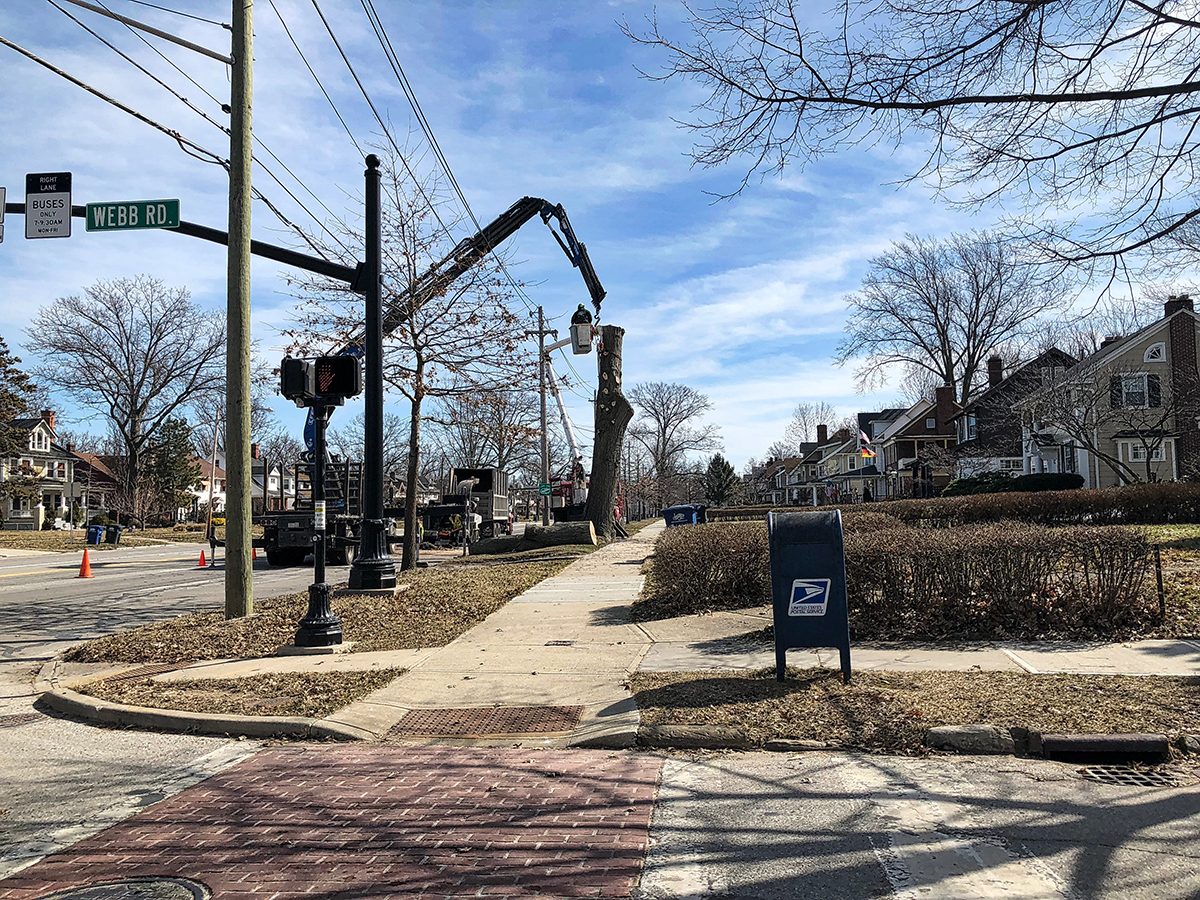 Another majestic Lakewood oak falls to the city.
And another.
Then as we started to follow truck after truck, day after day it did make us wonder, where are they going, what is going on?
Enter Metro Hardwood, a business on Train Avenue in Cleveland that was started by a Lakewoodite.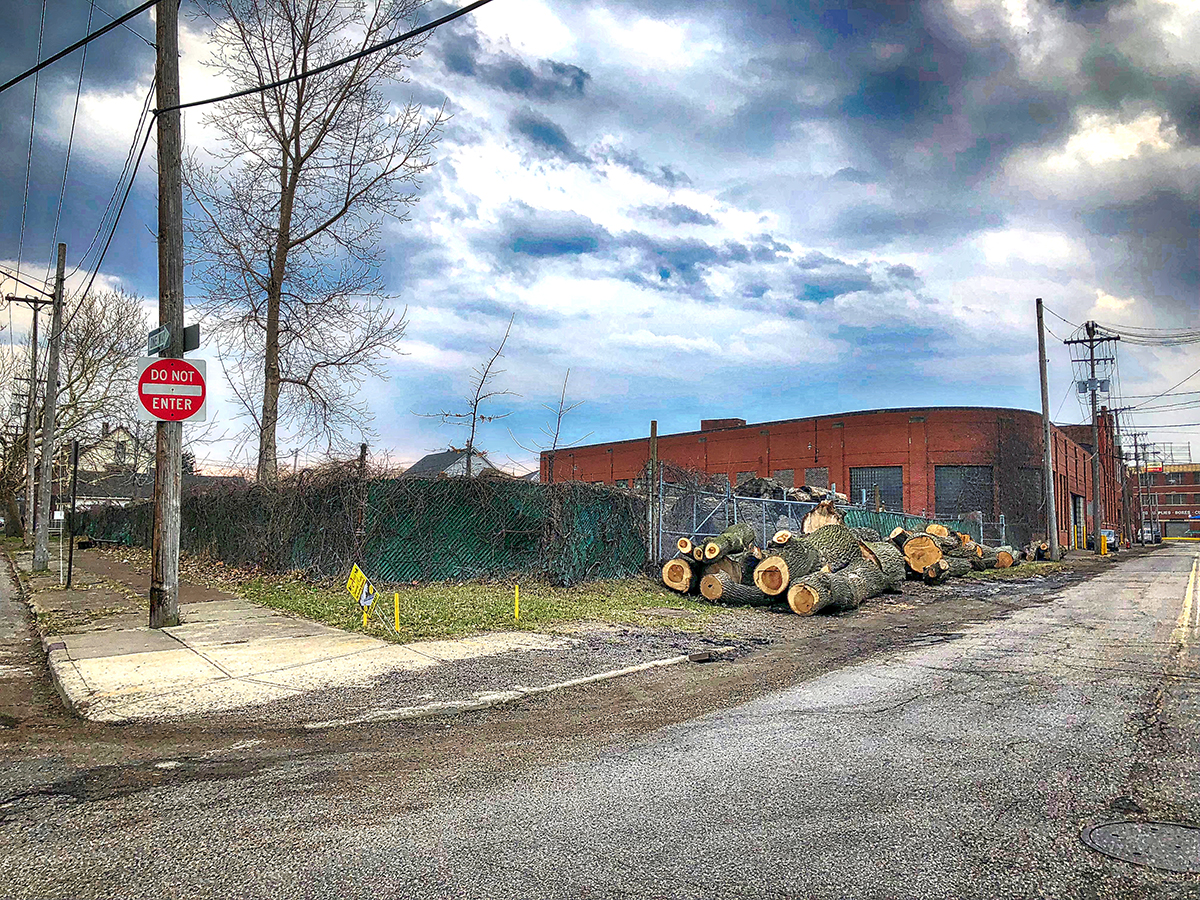 Fresh cut trees sitting out front being readied to be moved into the fenced off area so that it can be dried.

Hundreds of harvest trees, sit drying before being turned into lumber...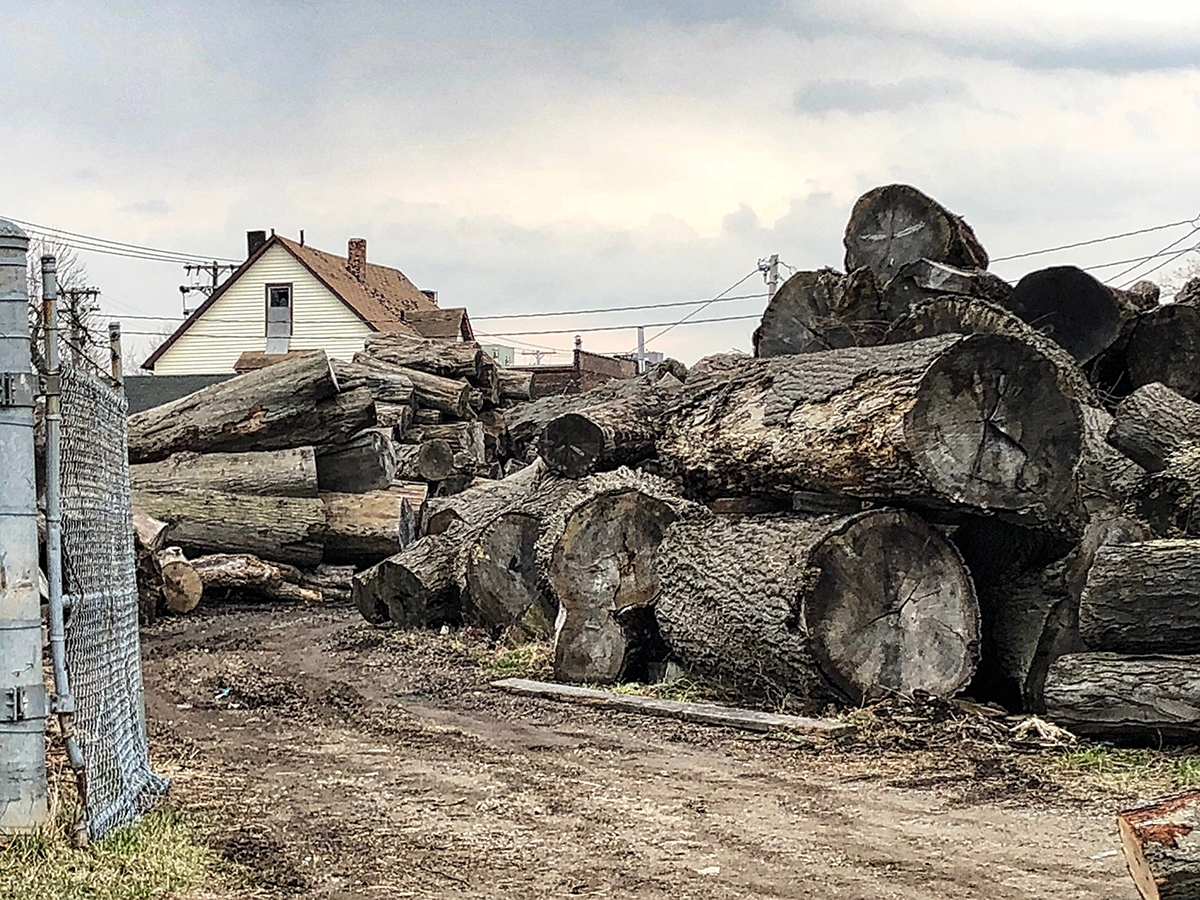 and more...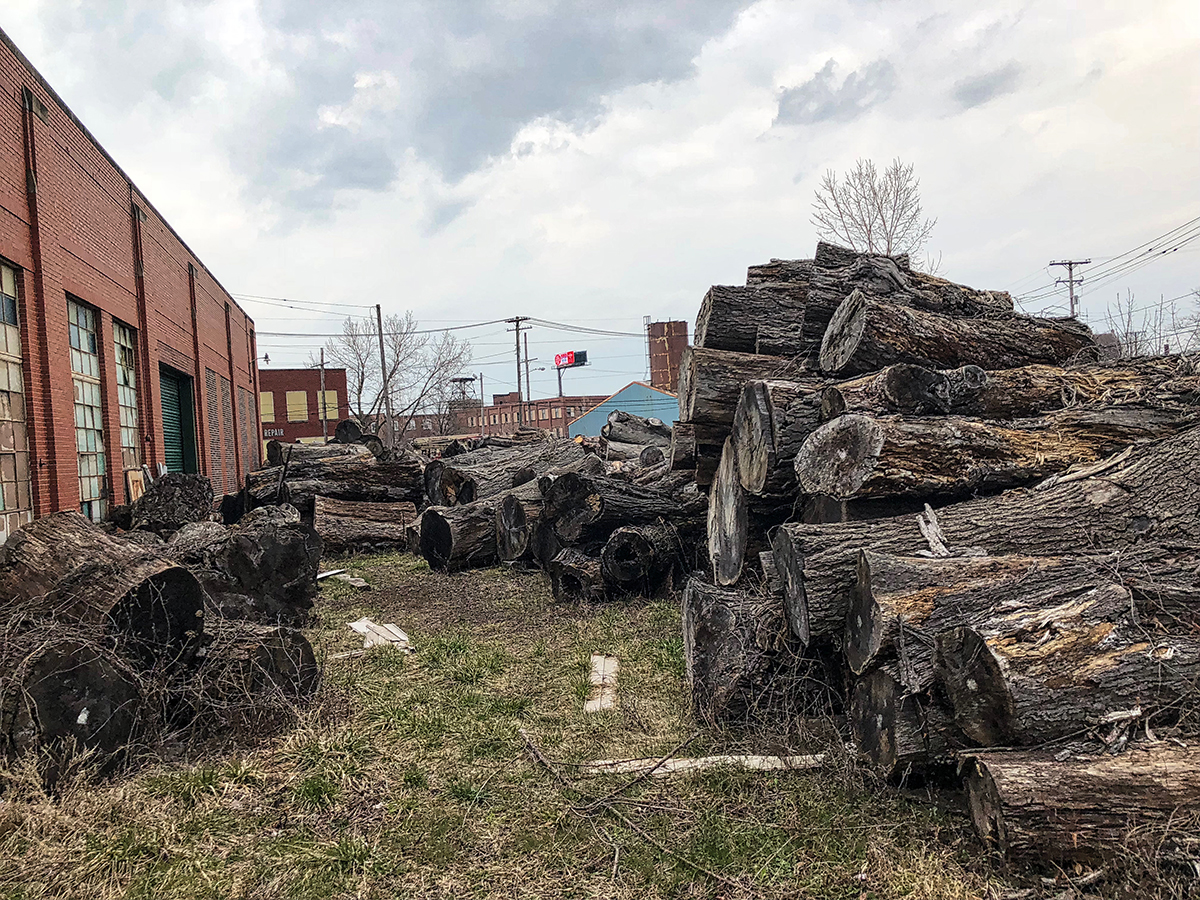 ... and more.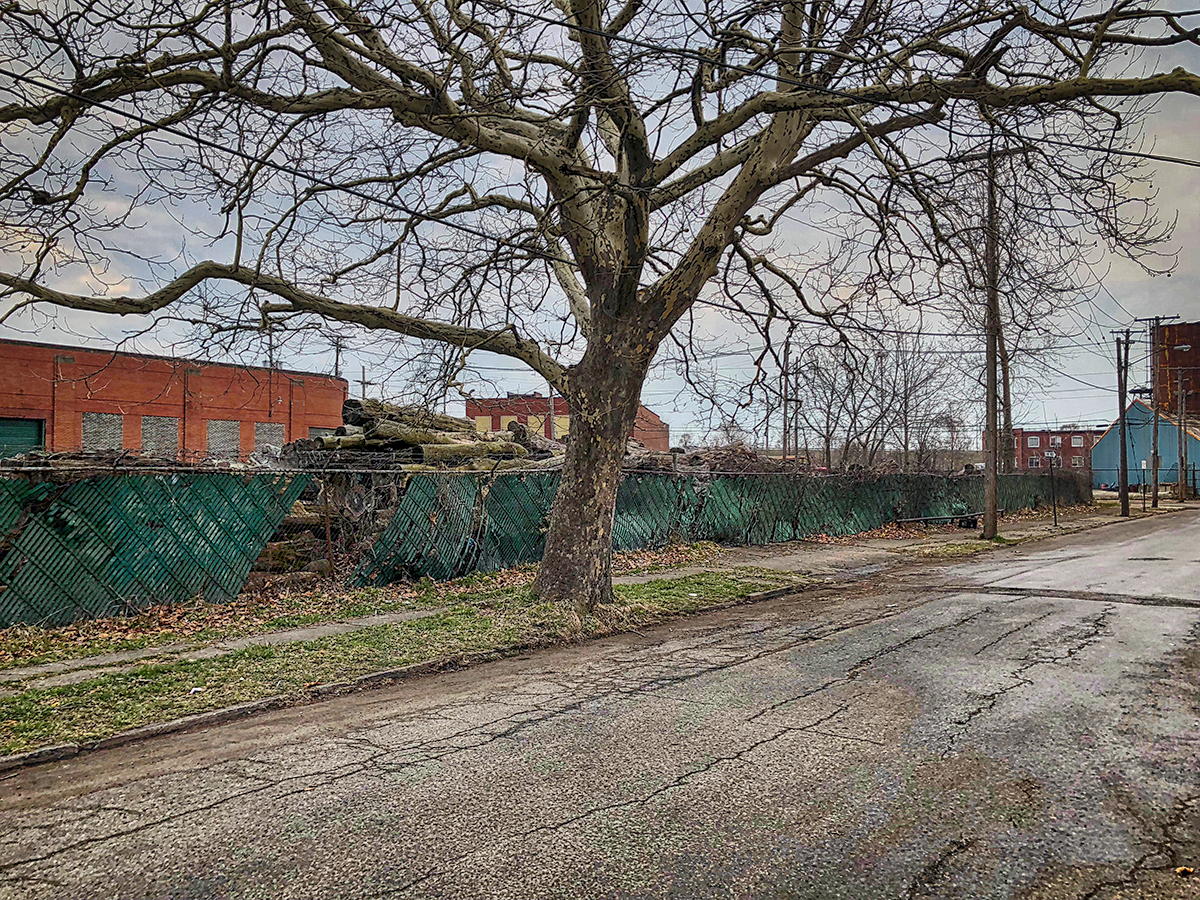 Nearly a city block of trees drying. When we first found out about this practice, this lot was empty, and two lots opposite of it were full. As of today, those lots have been emptied and this one is nearly filled.
When we first ran the story, the City of Lakewood paid for every aspect of the tree removal, and delivery of the trees. Metro Hardwood paying nothing, and Joe Beno freely admitted the entire process mentioning, "Isn't it better to reuse trees than burn them?" A more than fair question. "The owner is a long time Lakewood resident." Another fair statement which underlines, Lakewoodites still getting the use of downed trees. My question was and still is, "Wouldn't it be nice if Lakewood residents could get a nice big discount on our lumber from Metro Hardwood?"
The story continues, but now you know.
.