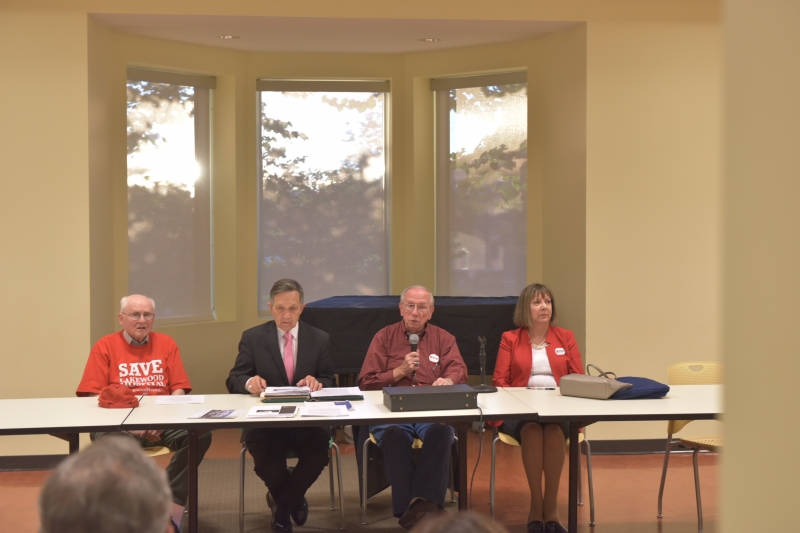 Photo by Alex Belisle
Last night, Dennis Kucinich set forth newly discovered facts in a very calm and rational way and called for elected officials to take heed of the new information exposed by the taxpayer lawsuit. He said that people should have a right to vote on such an important issue that concerns the future of Lakewood.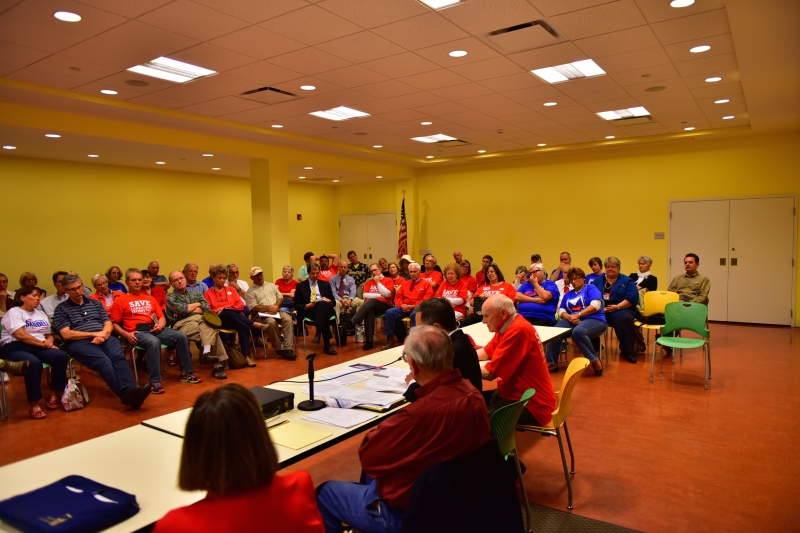 Photo by Alex Belisle
Many members of Build Lakewood in attendance appeared stunned ---you could almost feel the air escape the room as Kucinich methodically set forth the facts. While the blue shirted Build Lakewood members were a minority in attendance, it seemed that most or at least an even number of questions came from Build Lakewood members.
Some like David Stein and LHA trustee Rebecca Patton were visibly angry and spoke out of turn.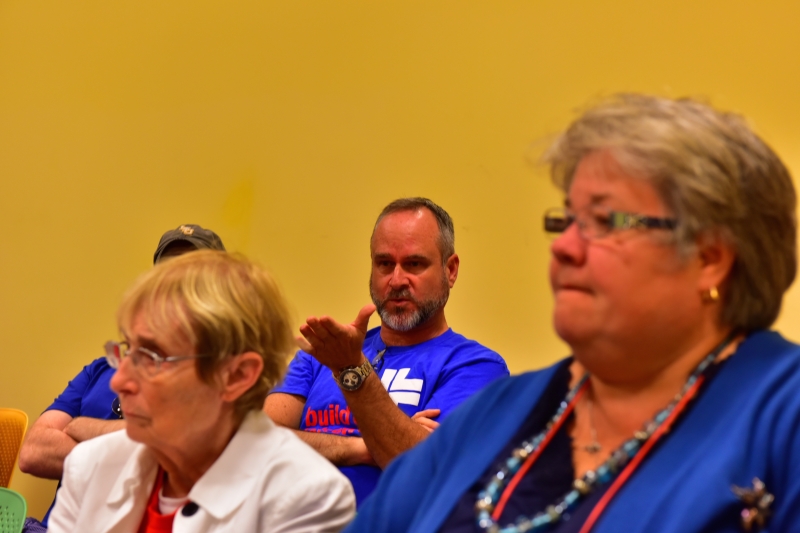 Photo by Alex Belisle
Ms. Patton, who prefaced her comments with her credentials, questioned whether people should have the right to vote of the hospital issue-- because they were not informed or educated enough on the issue and she didn't like the way people voted.
Mr. Stein tried to attack Kucinich on the basis that he had not yet reached out to the "other side".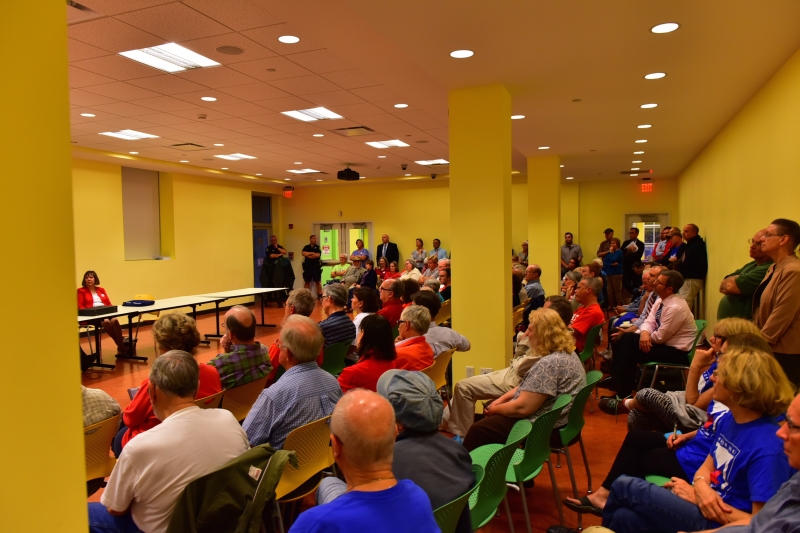 Photo by Alex Belisle
Kucinich kept the focus on the decanting plan facts and suggested that if city leaders moved forward without the people voting, he might call for grand jury. He clarified that he was not making any charges himself, but rather a grand jury would be the proper body leveling charges, if any, and only after a full investigation.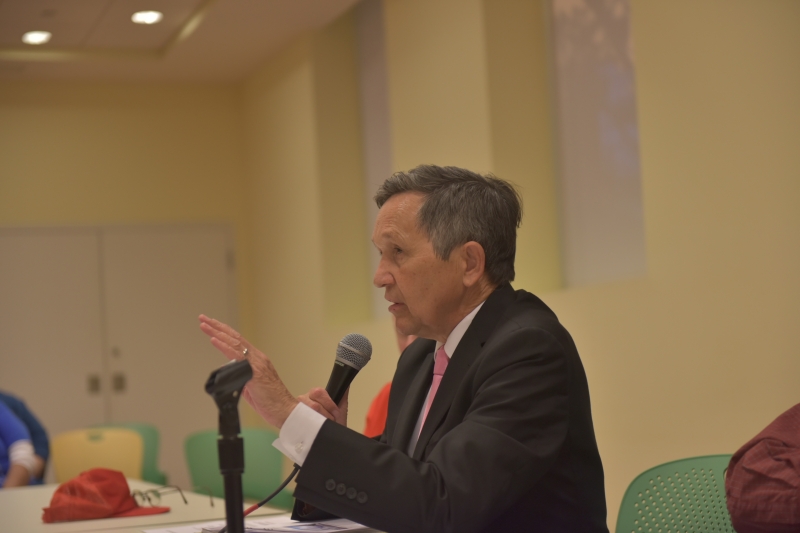 Photo by Alex Belisle
You can see all of Alex's photos at:
http://www.lakewoodobserver.com/photoblogs/alexander-belisle/dennis-kucinich-evening-community-forum