Last month we asked if traffic on Detroit Ave. worse or better. Since the question started
so did the massive amount of rebuilding on Detroit, with everything from street signs many
on a very cocky jaunt, and other forms of construction while not in the two lanes of traffic
I suppose could add to rubber necking, so we will wait on this one.
City Hall has recently mentioned they have not had the chance to sync them up.
Lakewood is paying only 20% of the cost of this project. Madison is next.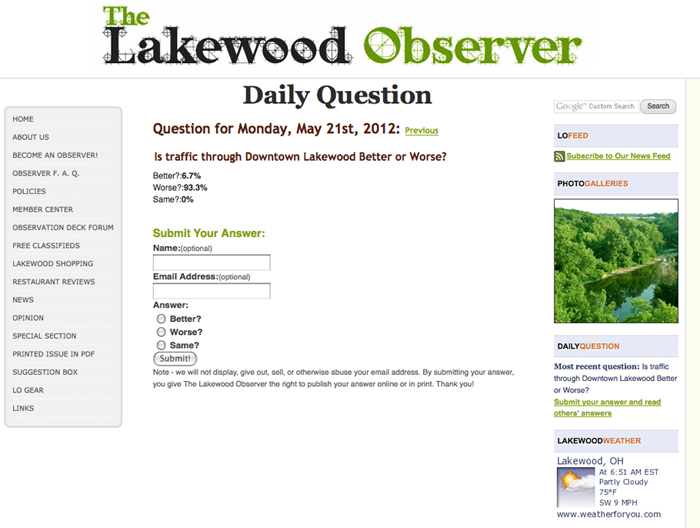 This month's "Daily Question" asks "Do we need more parades and festivals throughout the city, not just downtown?
You can access the Monthly question of the Day off of our front page.
http://lakewoodobserver.com
.
_________________
Jim O'Bryan
Lakewood Resident
"The very act of observing disturbs the system."
Werner Heisenberg
"If anything I've said seems useful to you, I'm glad.
If not, don't worry. Just forget about it."
His Holiness The Dalai Lama