I have been running around so have not had much time to edit down some of these images
but here are a couple and a video from the last two days. It is all but gone.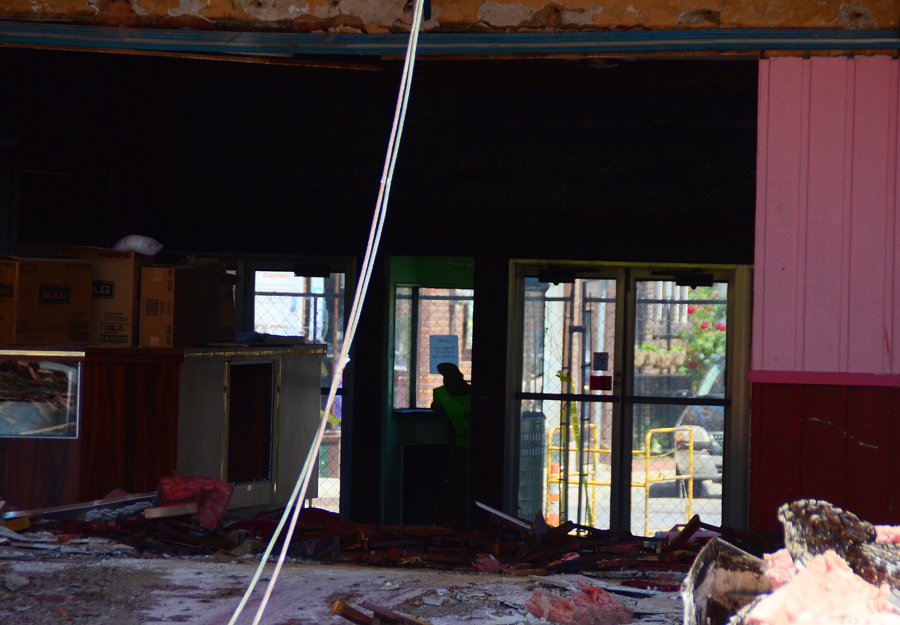 50' to the street.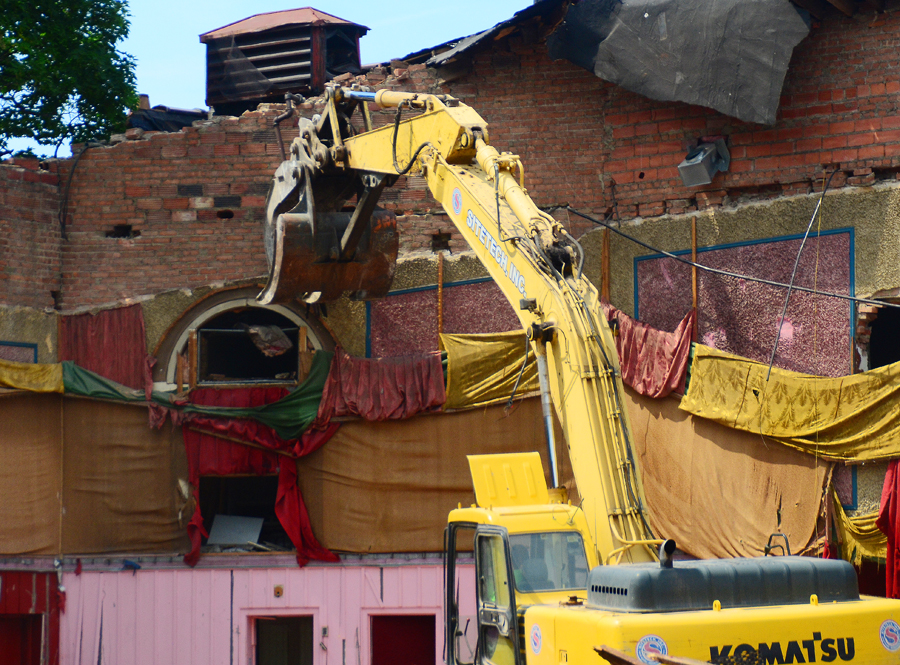 Funny, I do not remember the place having and interior designed by Priscilla Presley.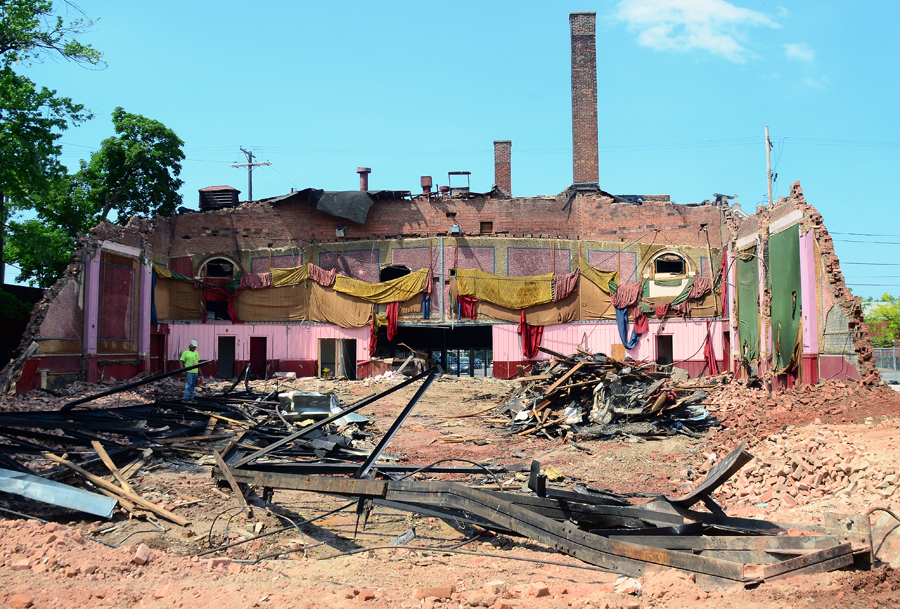 But it would appear to be much like Graceland.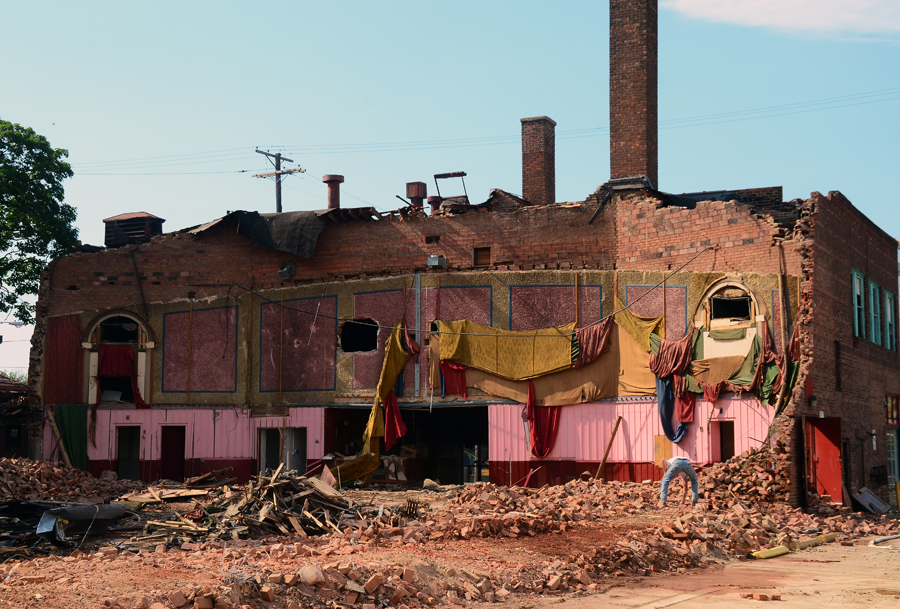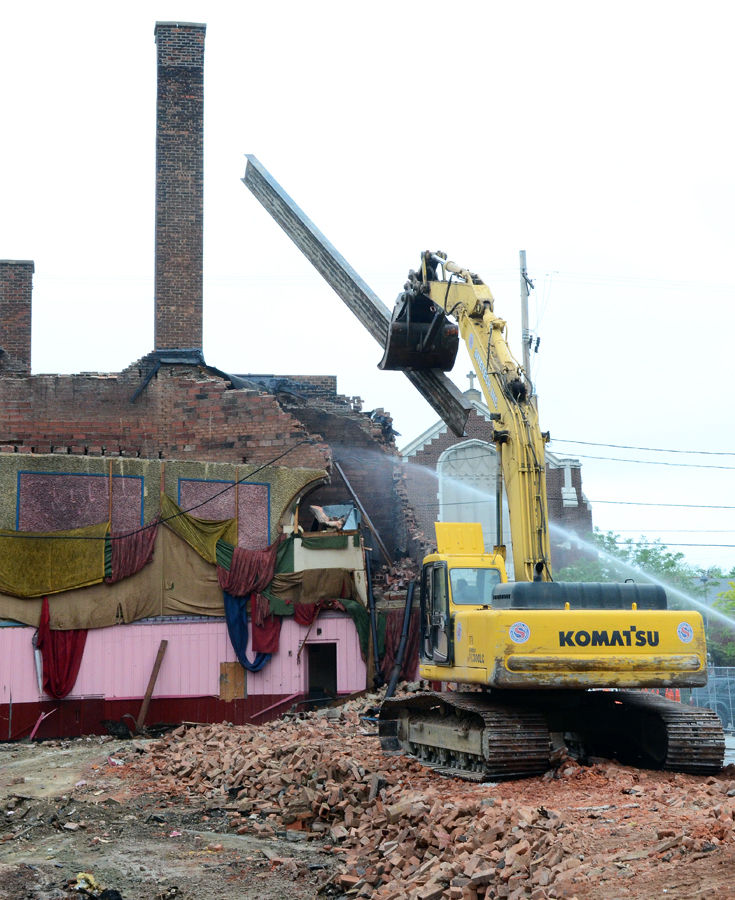 Then it was time for the chimney to come down. Possibly the tallest structure between
Rosewood, and Granger.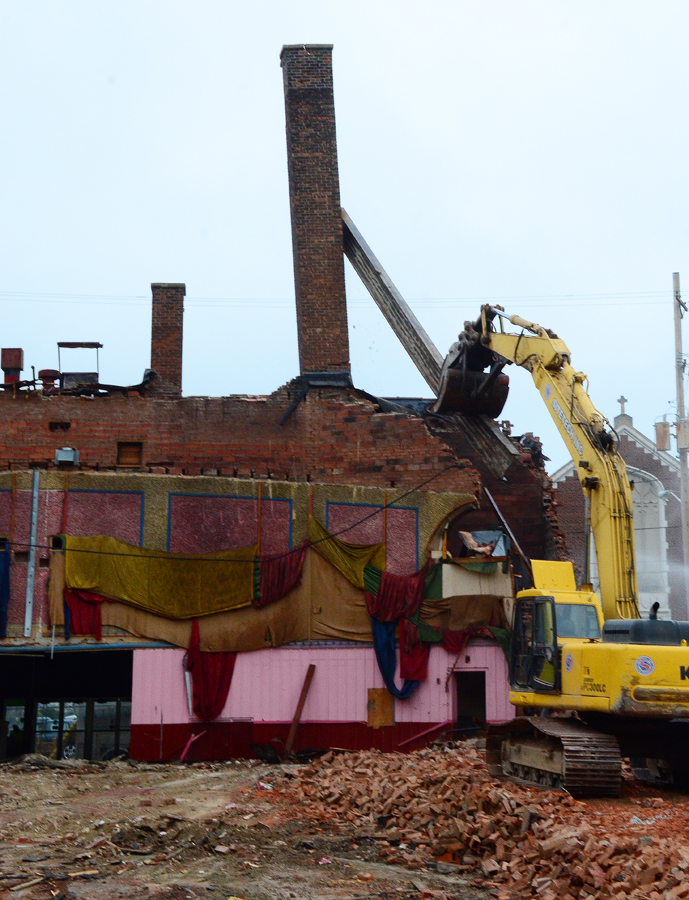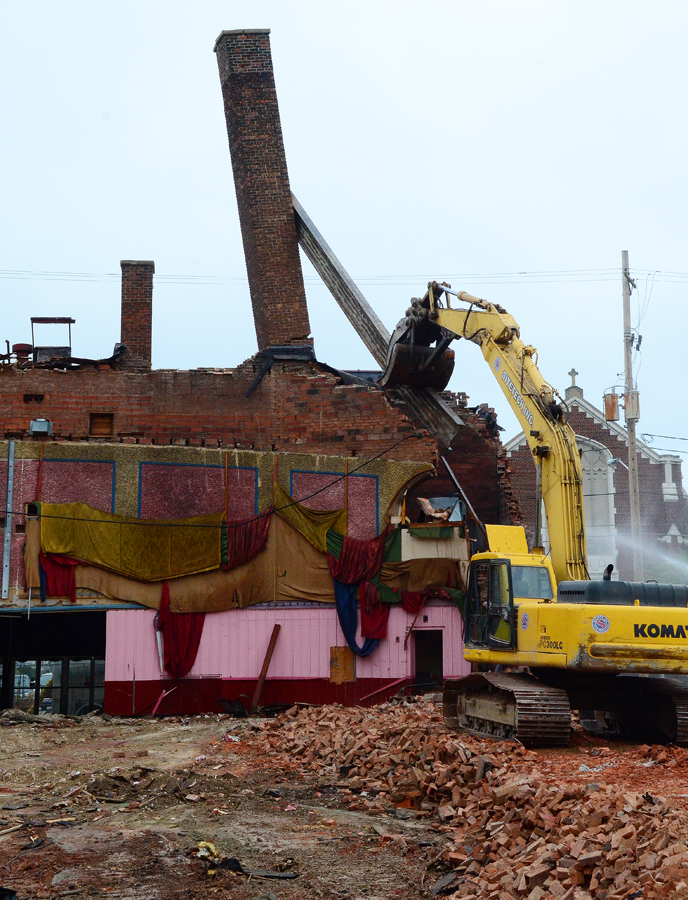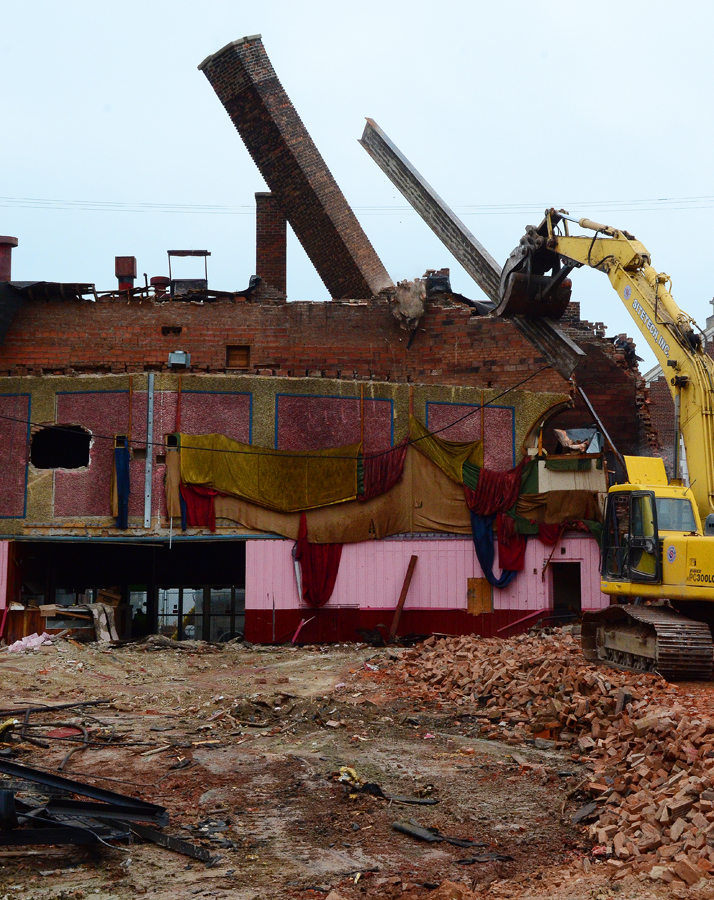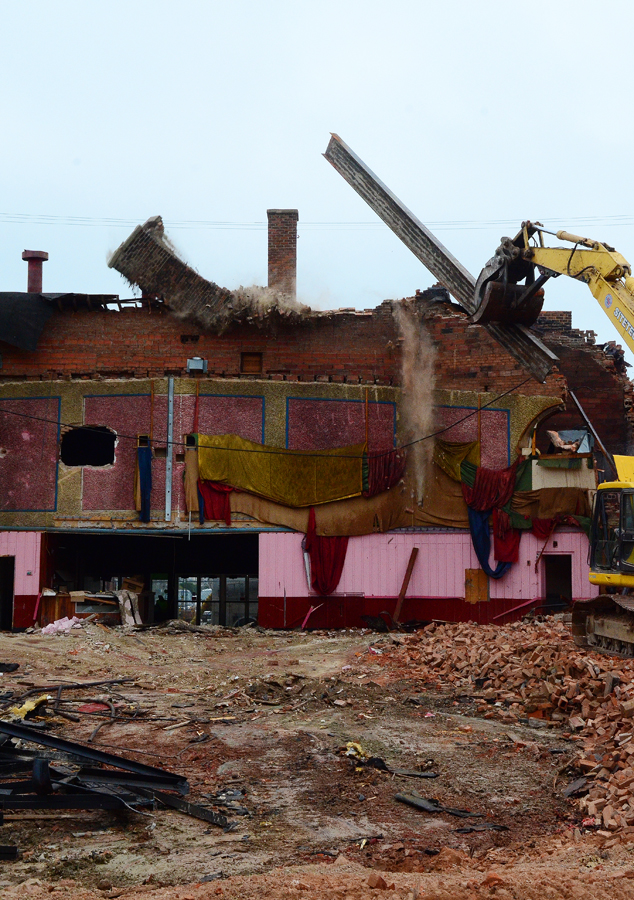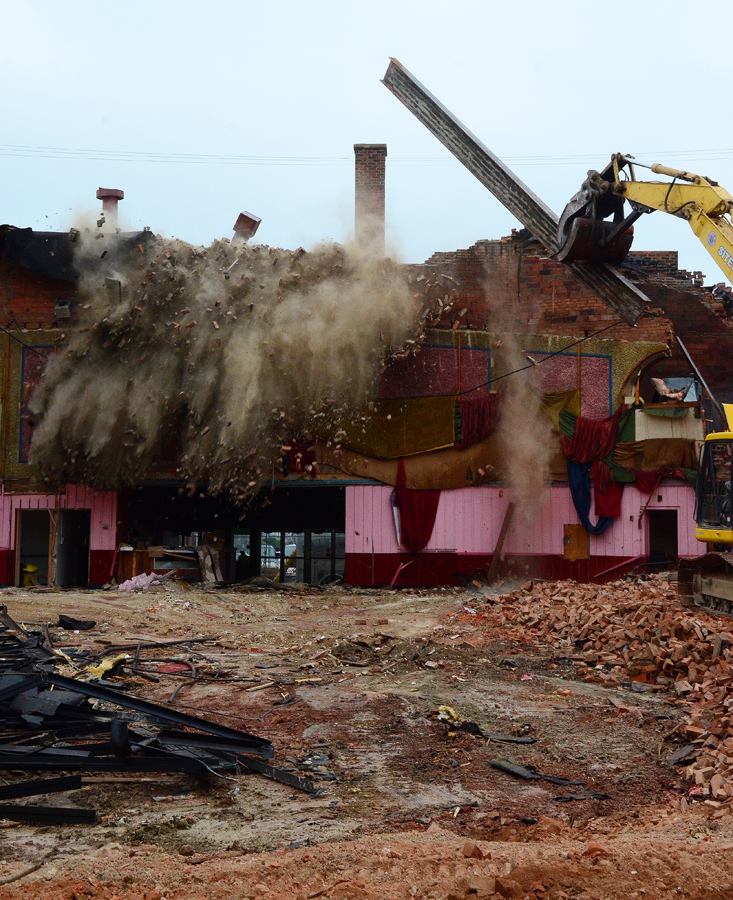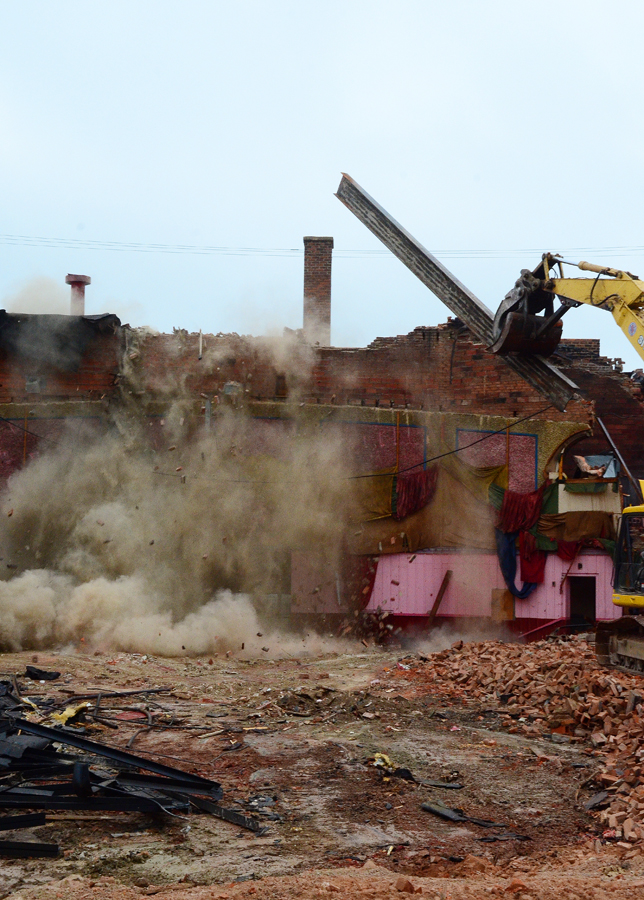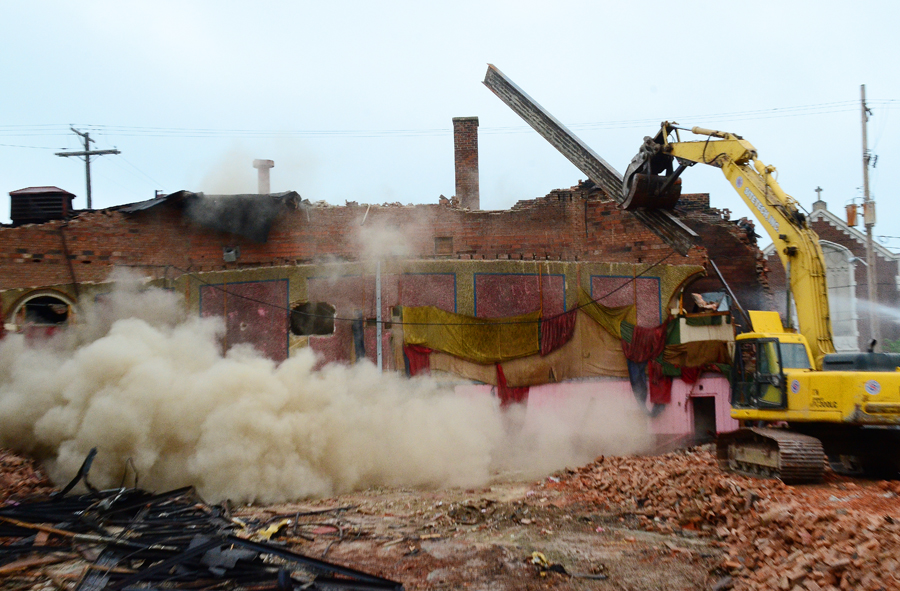 Or on iphone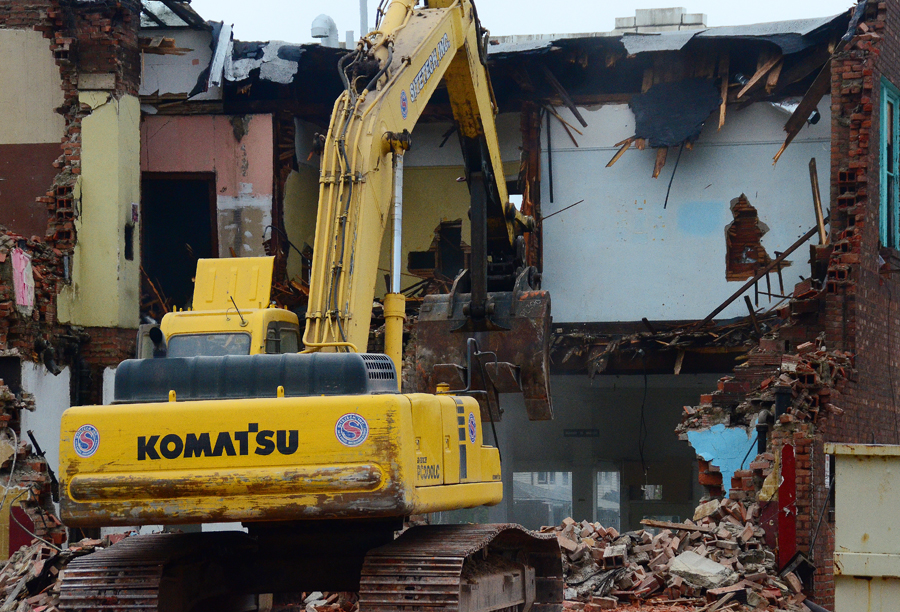 Through the apartments...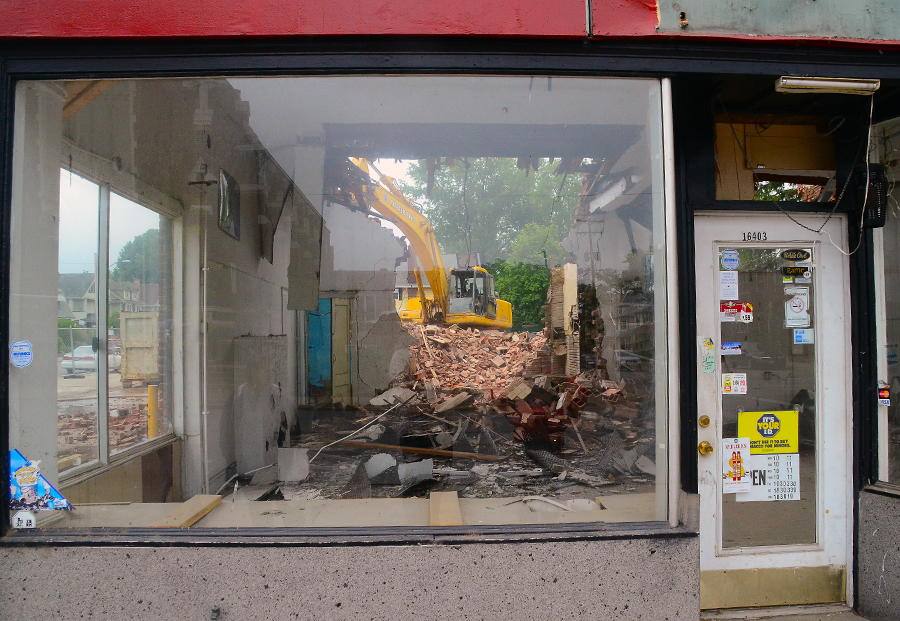 Into the storefronts...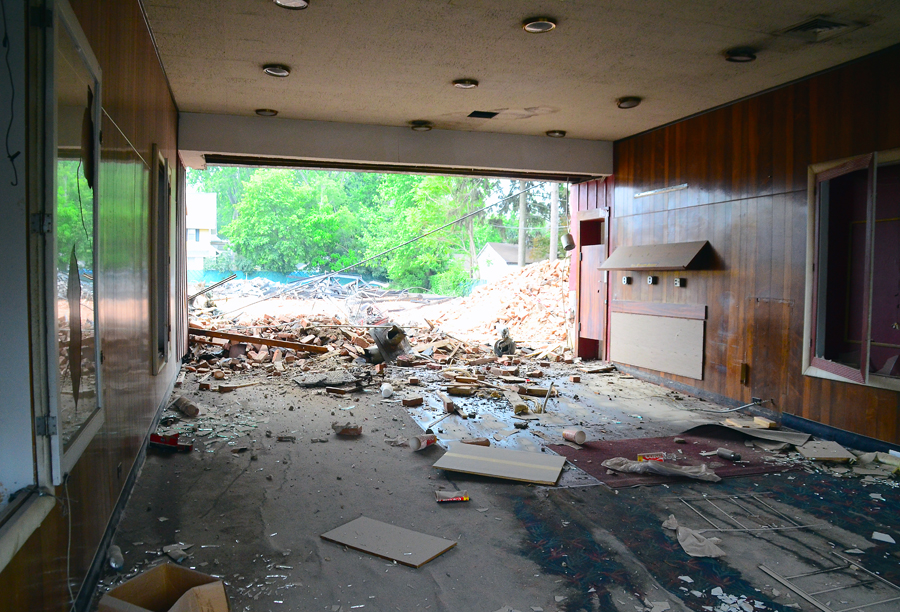 Into the lobby...
Watch for the full rap up in the Lakewood Observer, and online with hundreds of images of
Lakewood losing a little more of our history and gateway to Hollywood.
.