Coming in Early Summer, aka June/july...
While kicking it with one of my favorite people from one of my favorite Lakewood families
yesterday, she let slip, one of Kent's favorite restaurants was coming to Lakewood. Needless
to say, I love it when good people get hooked up in good projects I said tell me more, but she
had to run as did I.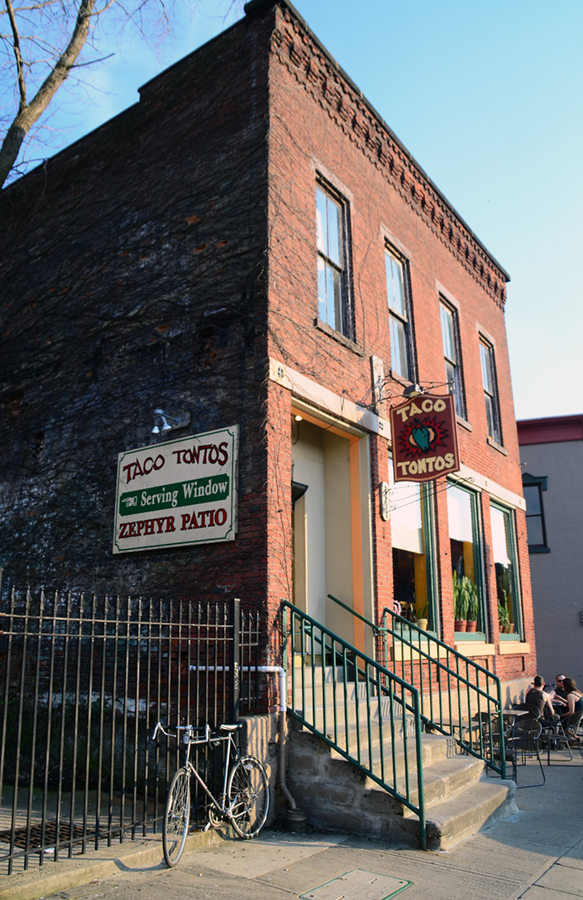 Taco
Tontos
in Kent, right across from the historic Pufferbelly Restaurant.
So we stopped in to see, what's the big deal.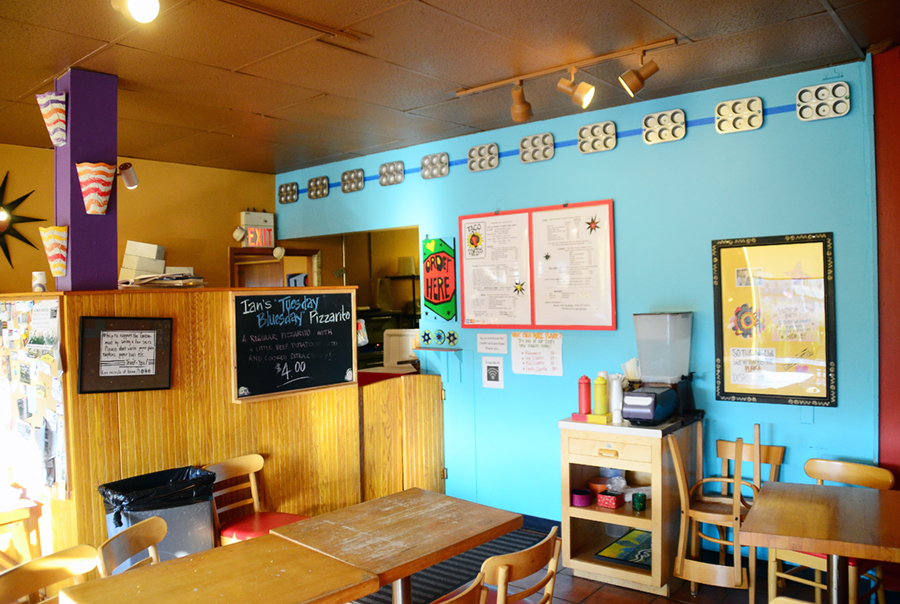 Nice clean place which did as much To Go as eat in while we were there. Had all the feel
and ambiance of a small restaurant in a college town.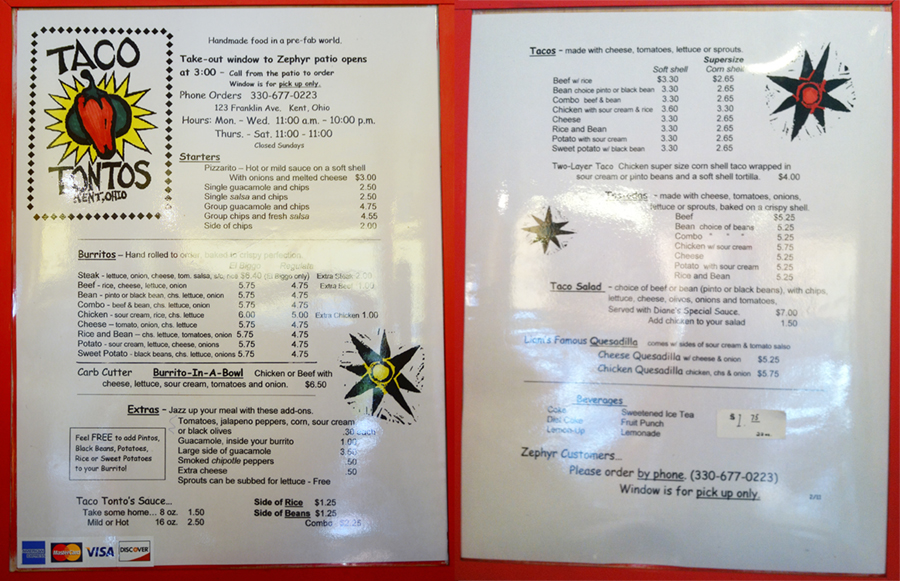 Menu of the Kent Store.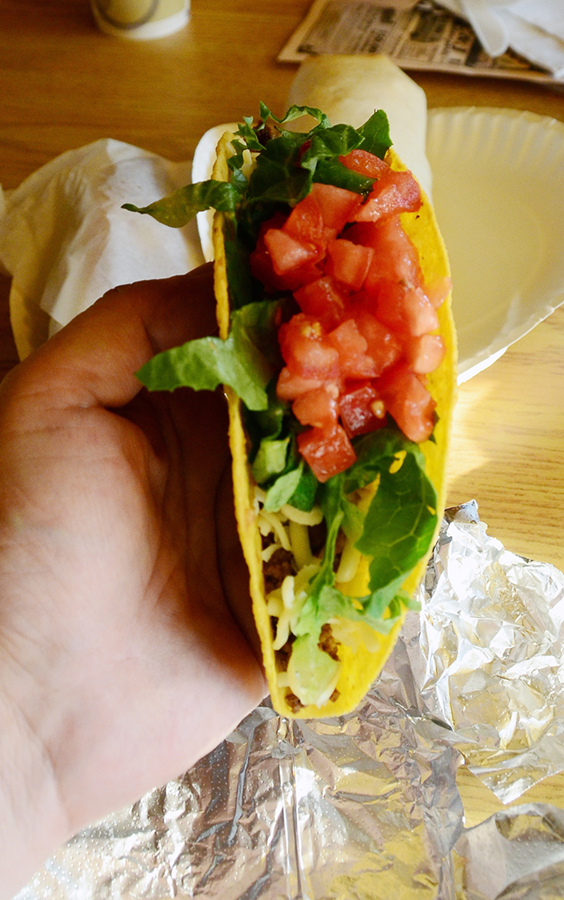 The Combo
Taco
was huge, and filled with fresh ingredients.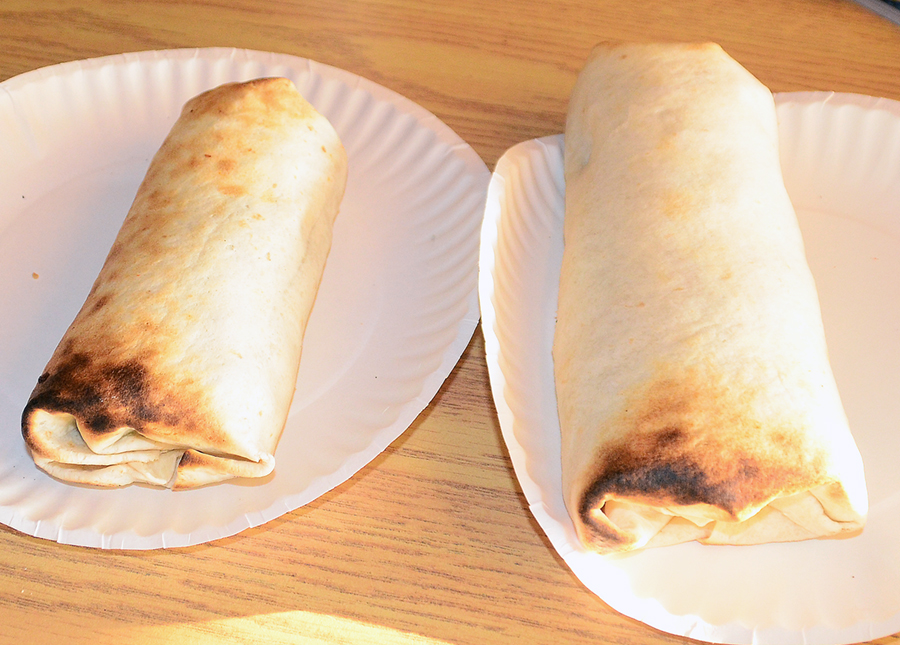 The Regulato Combo Burrito left and the El Biggo Steak Burrito on the right. What makes
these different right out of the box, is the wrap is toasted perfectly, giving a little crispness.
The Steak Burrito was the winner of this taste test!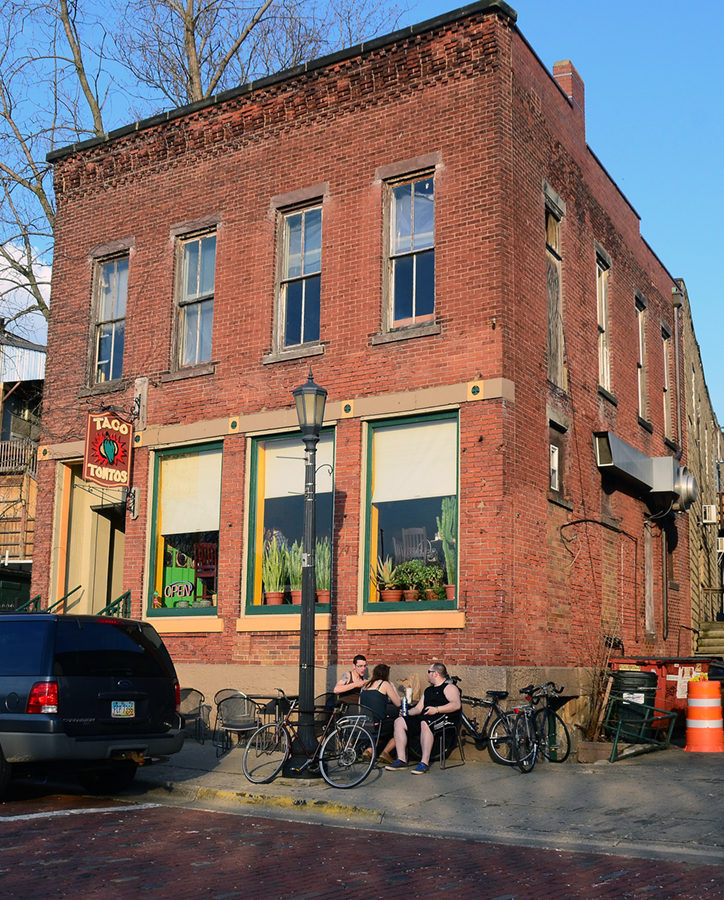 Leaving I took another photo as we headed up the alley to Woodsys Musical Instruments,
which has been a fixture in Kent for as long as I can remember.
Inside Steve was buying something for his banjo and asked Paul Bader (Ziggy), of Woodsys Musical Instruments,
we just ate at
Taco
Tontos
and he replied, "Good food,
I love eating there." A pretty good endorsement.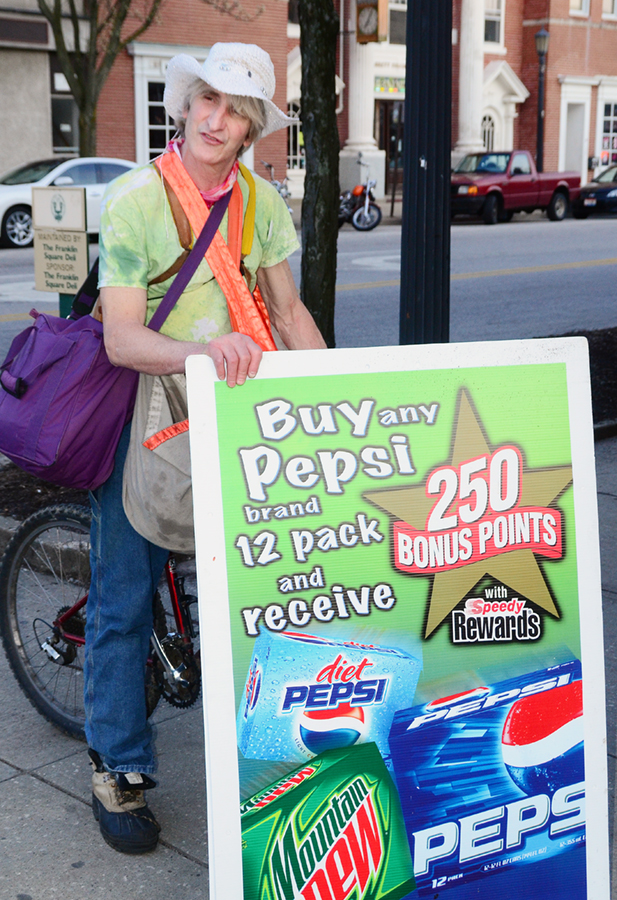 Then I ran into local legend Rodger, who has been made famous in a Regina Brett piece
back in the 80s. We asked, "Where is a good place to eat?" and he answered without a
pause. "My favorite is
Taco
Tontos
, I love the Steak Burrito, but the women love the cheese burrito."
So with that we headed off, thinking of days not to far off where we can stop in
Taco
Tontos
of Lakewood, and dine on those Steak El Biggos, while the wives enjoy the Chesse Burrito.
Where you ask?
13321 Madison Avenue
Sound familiar, you bet.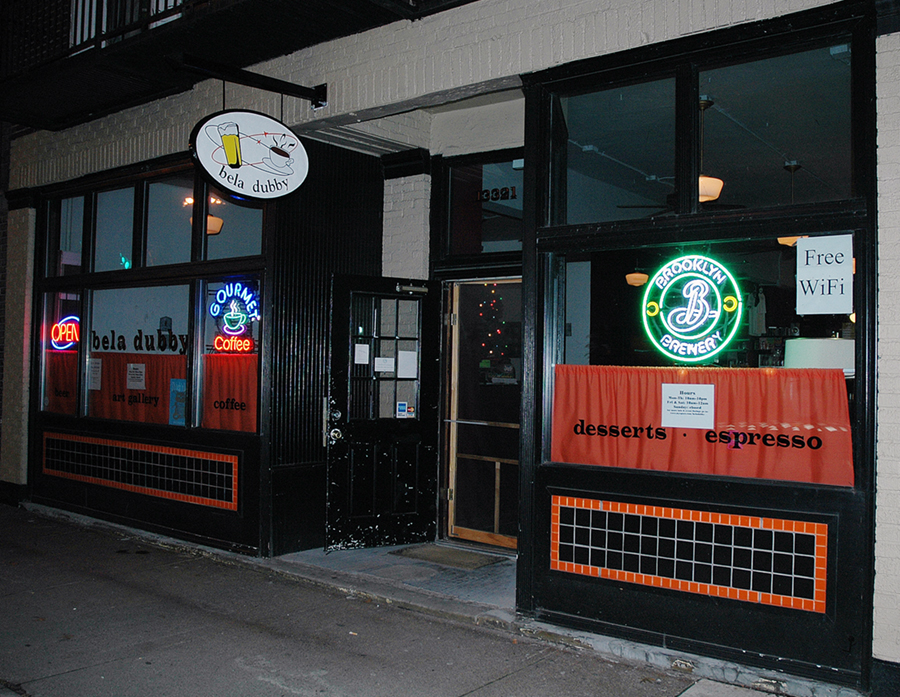 Currently the home of bela dubby. That's right
Taco
Tontos
is the new venture for the
Crino Family. Jill and John have decided to partner,
Taco
Tontos
in Kent and Lakewood
with another couple.
Jill Crino has been behind so many of the great fun things happening in and around Lakewood.
Since her and John moved here, their impact on this city has been most positive, especially
in the arts, where besides being accomplished artists themselves, they have an infamous
gallery, and was one of the founding two members of Lakewood Is Art.
This will be good for Lakewood, good for the Historic Birdtown area of Lakewood, it will
fit in great with Barrocco Grill, and really help to keep the renaissance continue.
Full story, when they are opened, and have a chance to breath, and get the wrinkles ironed out.
Good luck!
.
_________________
Jim O'Bryan
Lakewood Resident
"The very act of observing disturbs the system."
Werner Heisenberg
"If anything I've said seems useful to you, I'm glad.
If not, don't worry. Just forget about it."
His Holiness The Dalai Lama