On February 7, the Cleveland Metro Parks Zoo had a newborn Black Rhino born. The public would name here "Lulu." After 2 months of 04.13.2018 Lulu had her first walk into public site. Around 2 pm they opened the door, but she played around inside and never wandered near the door.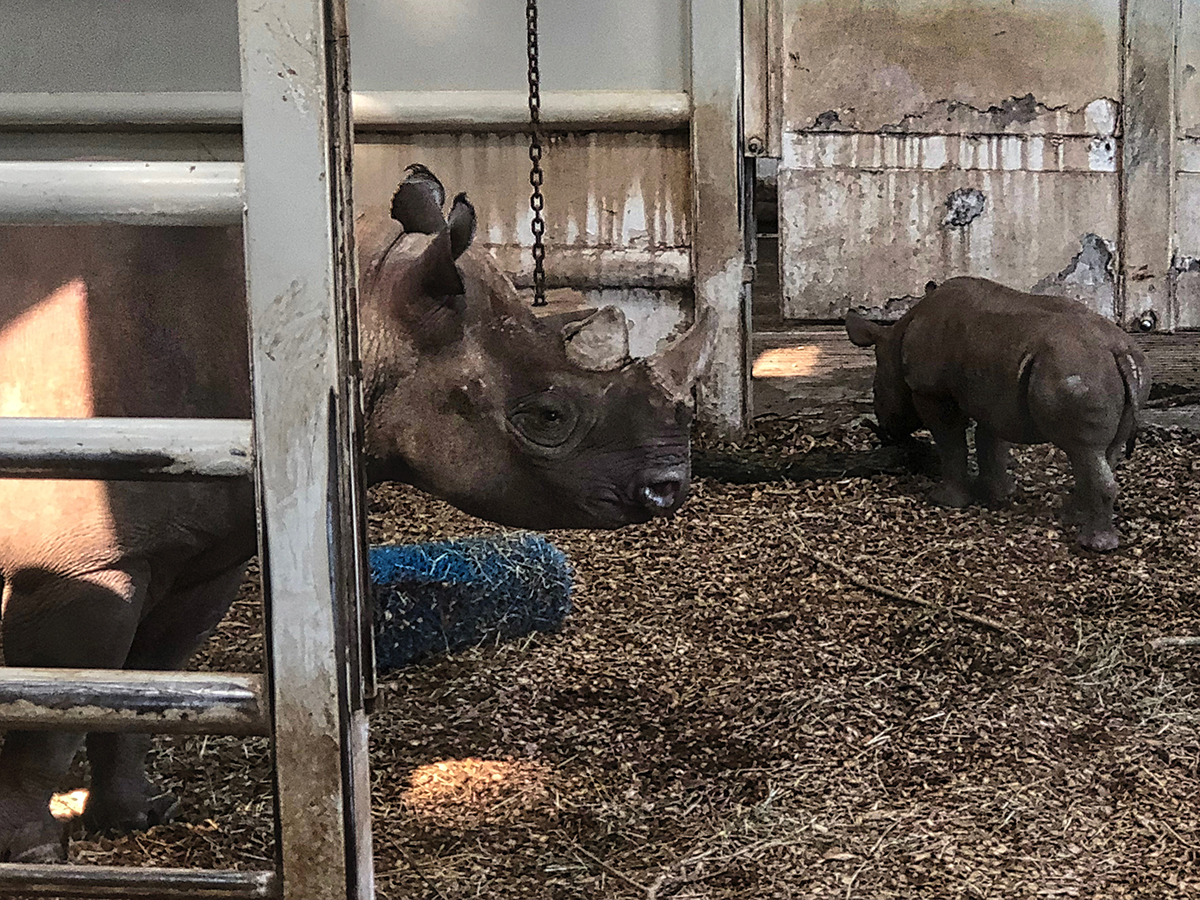 Mom and Lulu in their pen.
Then around 2:30pm she walked into the sun.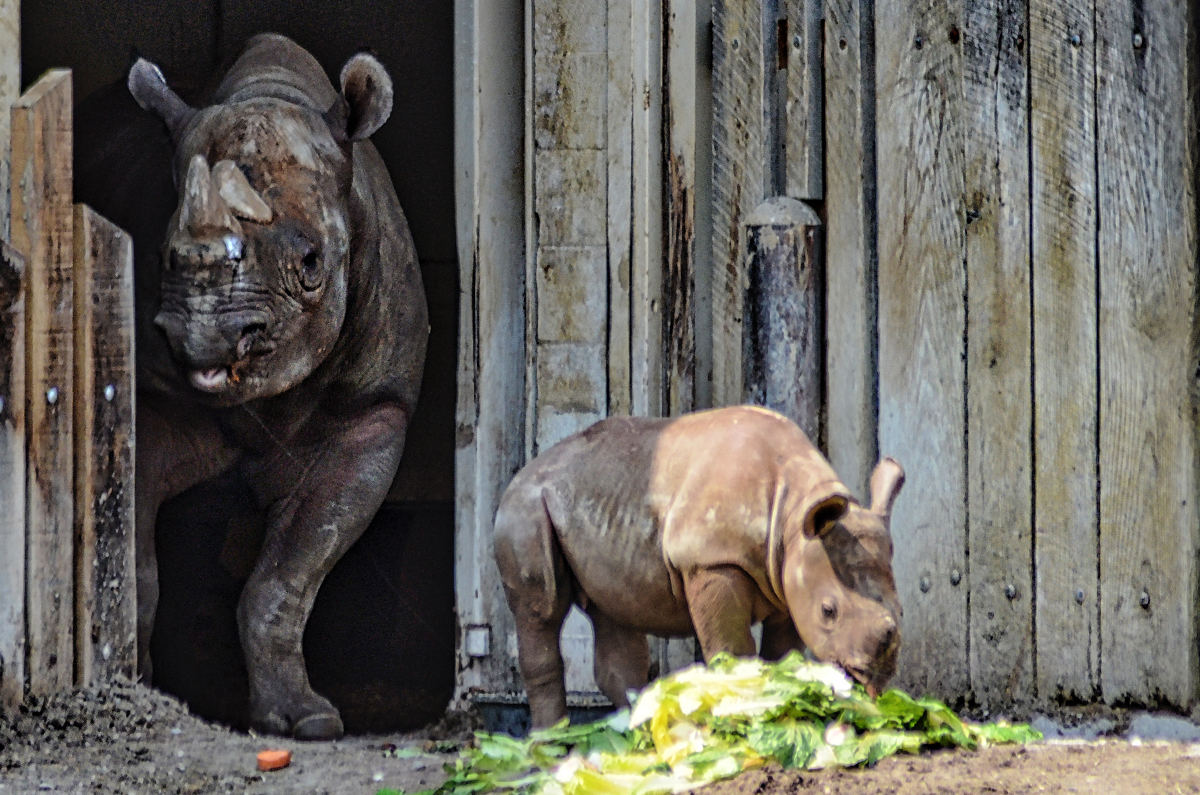 For the next hour she would take steps outside and going running back to Mom, and inside.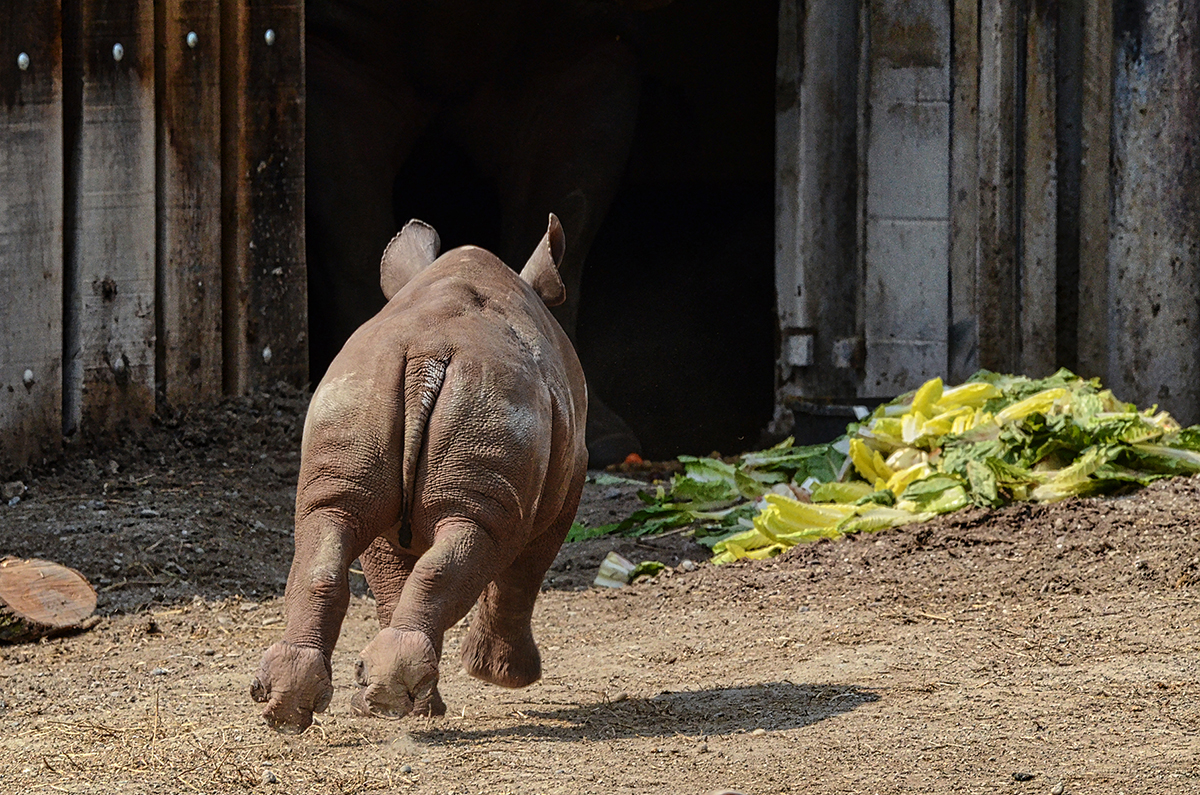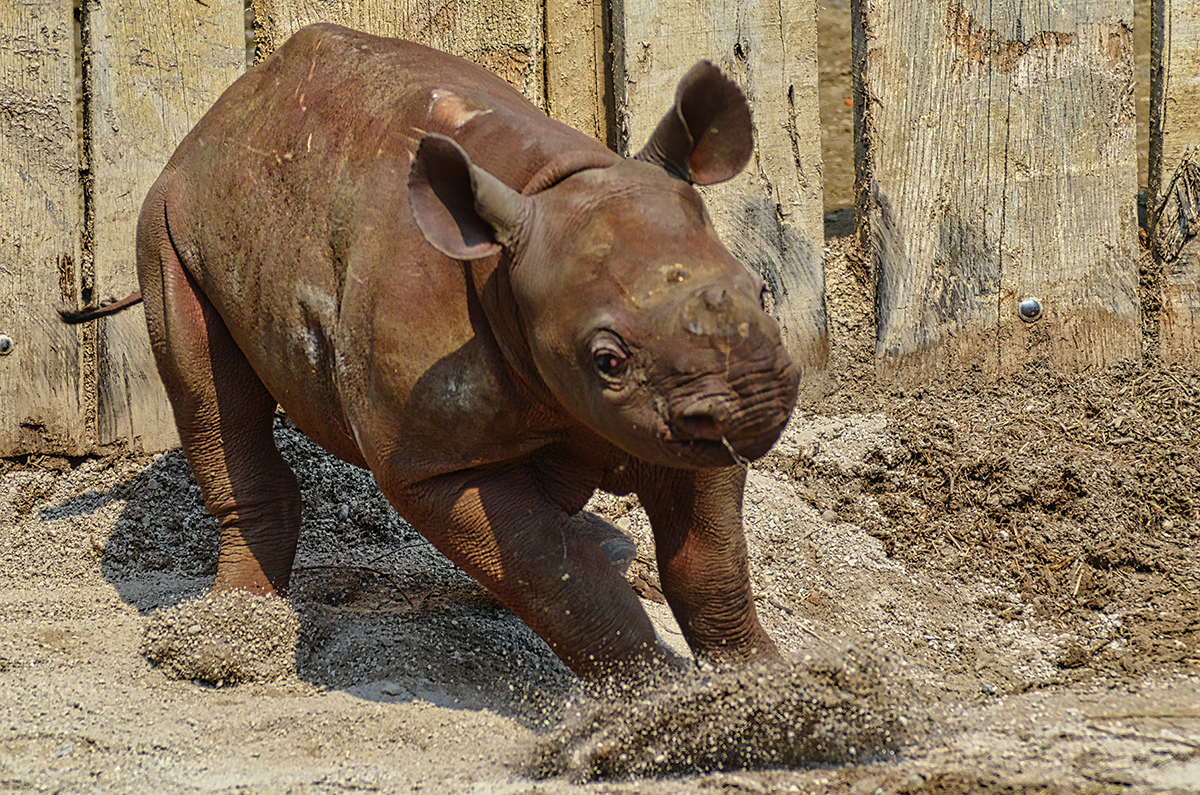 Then she started romping and having fun.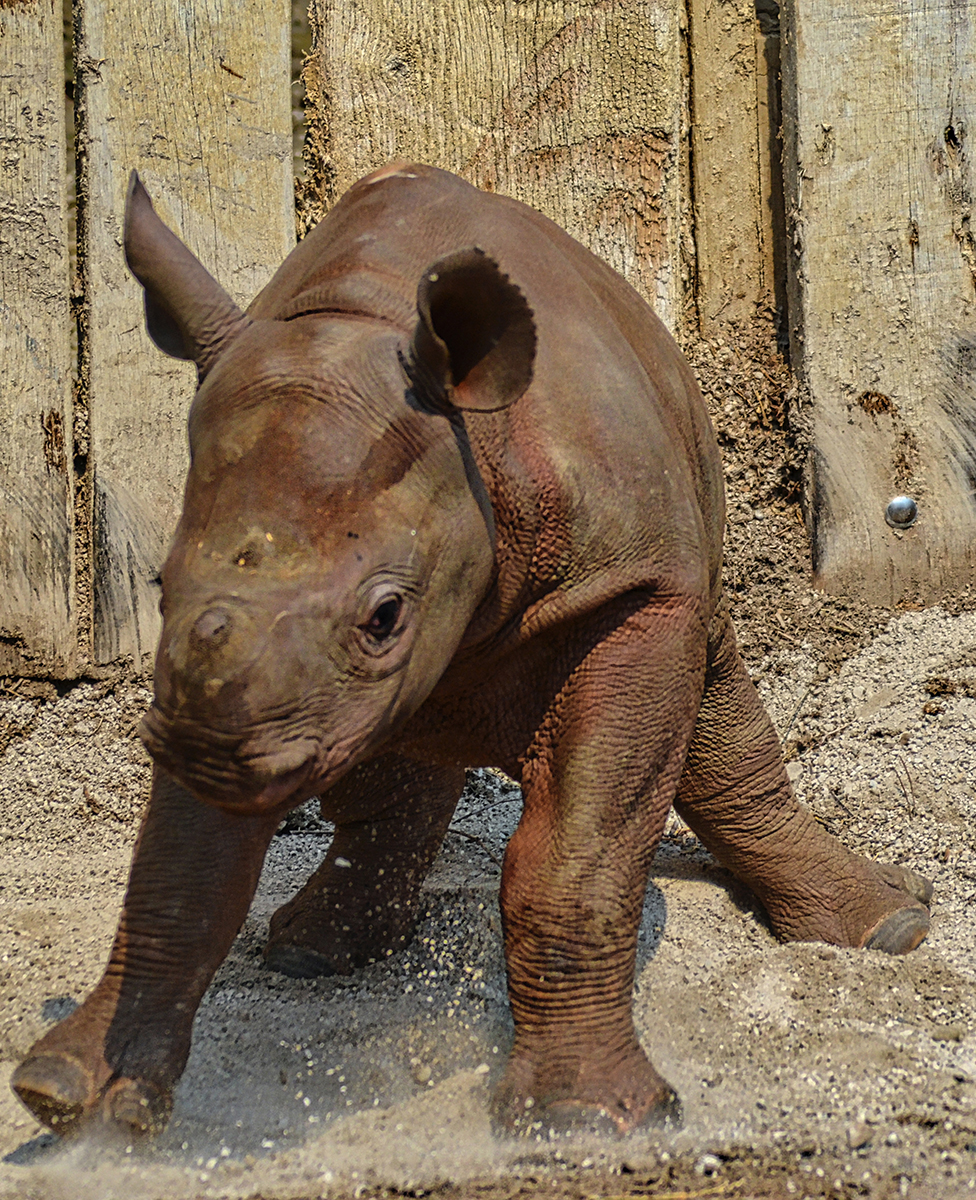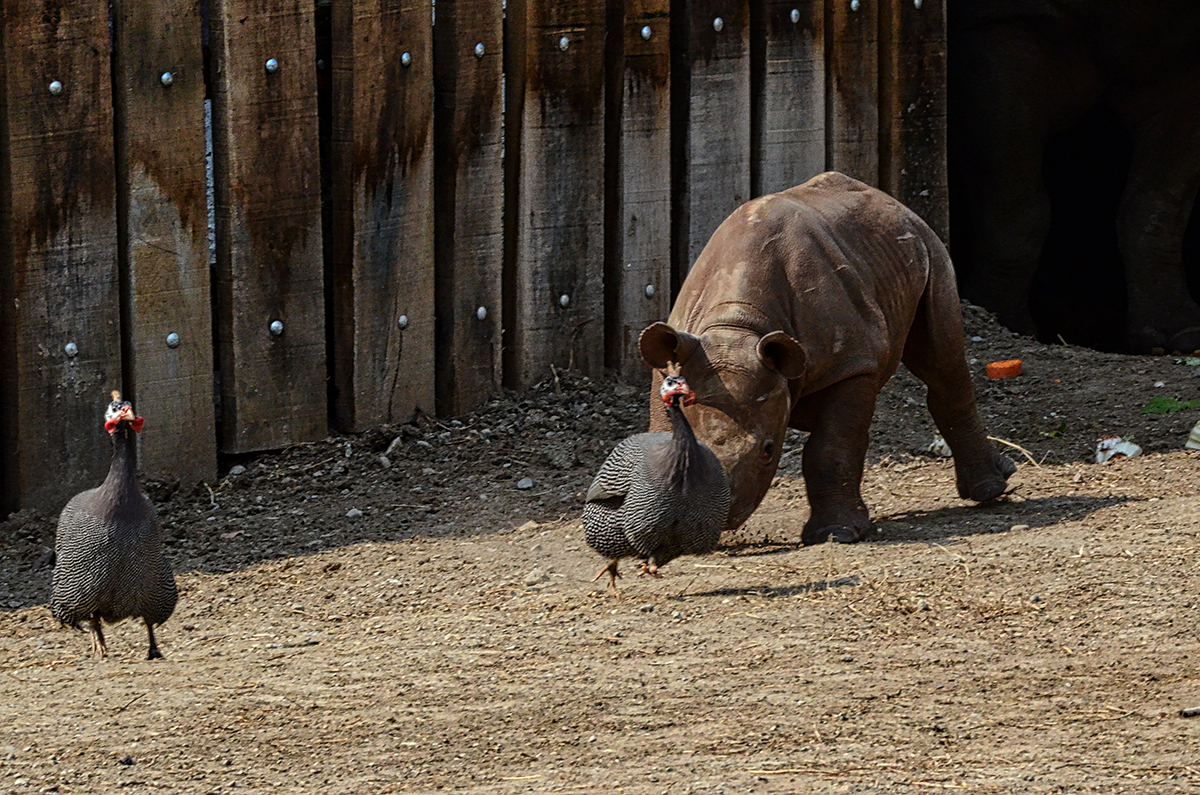 Then started acting like a Rhino, huffing and puffing and pawing the ground then off to chase a bird.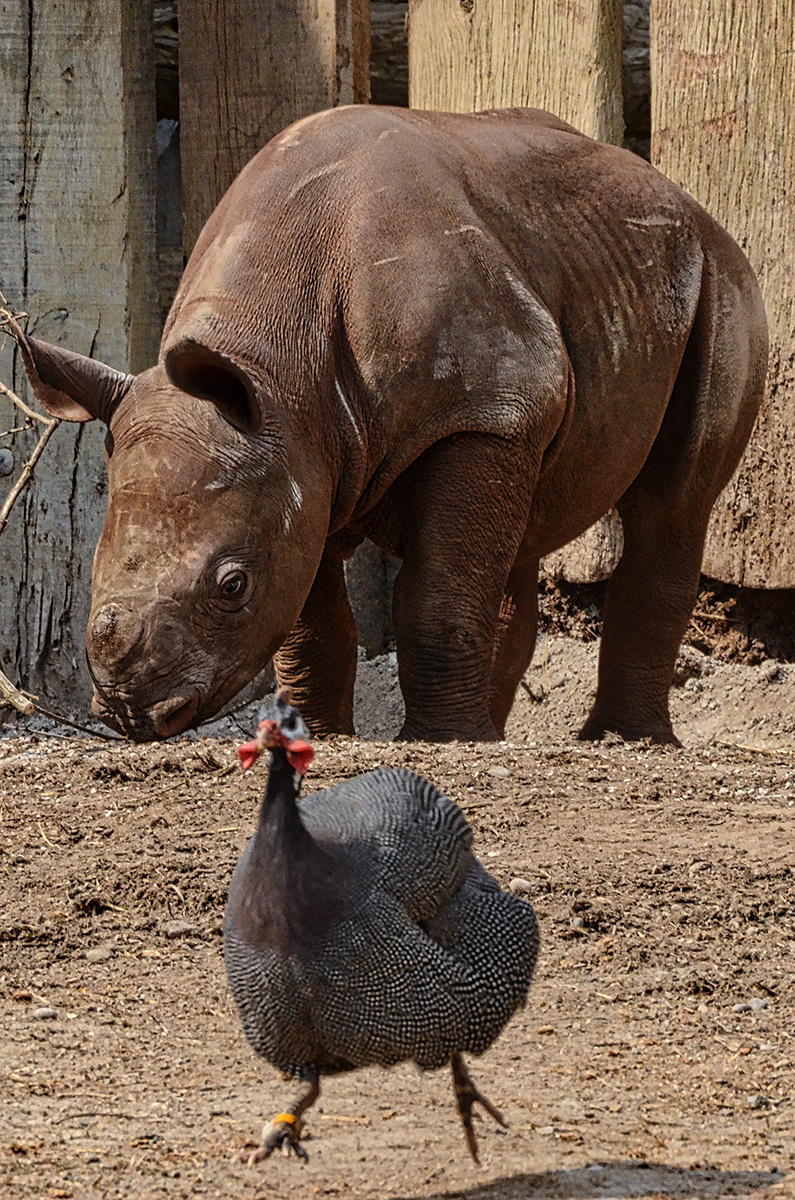 It was adorable.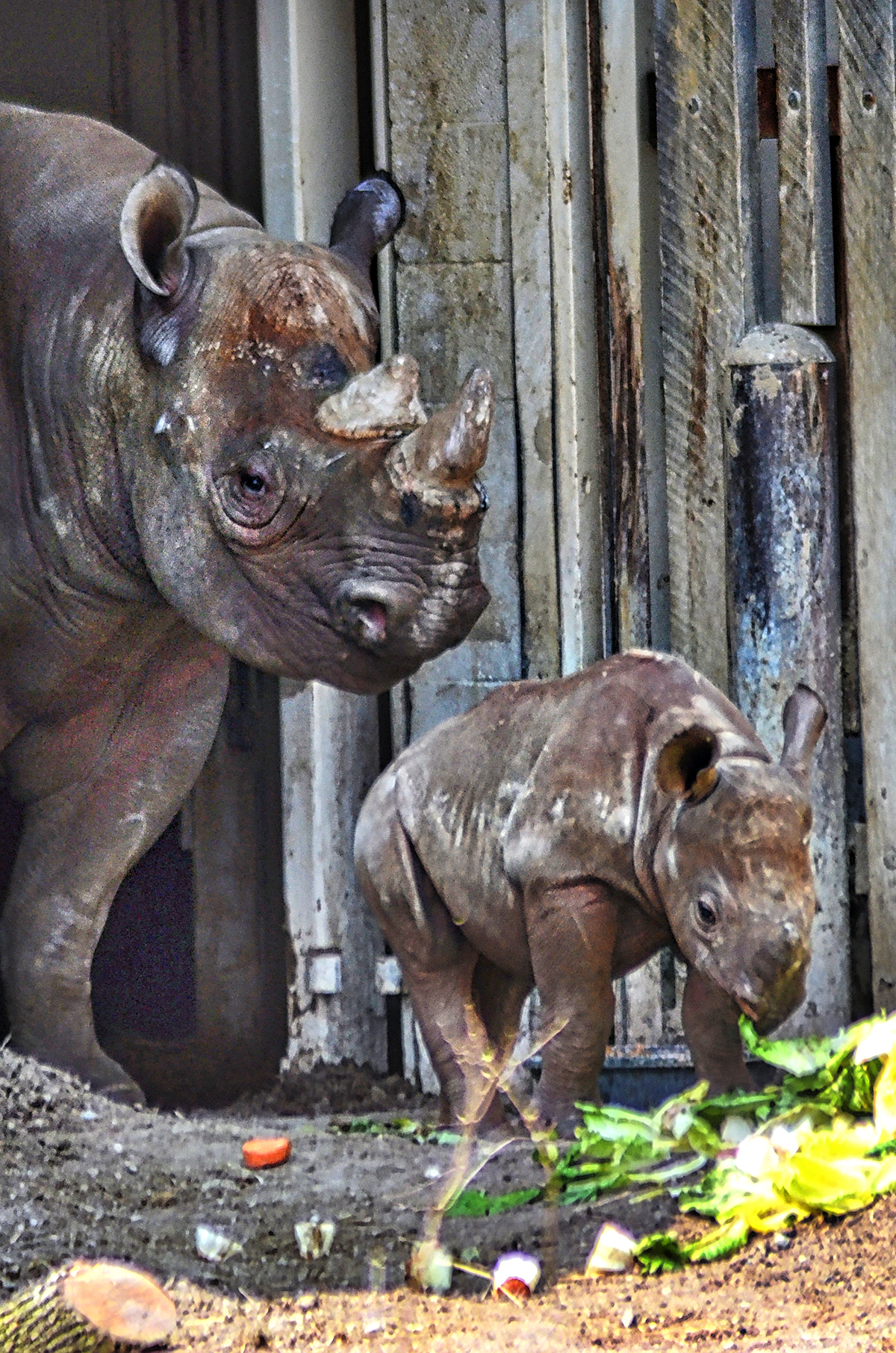 If you get a chance stop by the Zoo, and check her out. Another Rhino due at the end of the year bringing their total to 5.
You can see all 68 photos at:
http://lakewoodobserver.com/photoblogs/jim-obryan/2-hours-with-lil-lulu-2-month-old-black-rhino
.