Glenn. everyone at Lakewood Hardware Thank you for a trip back through time,
and a chance to talk with friends and neighbors, while getting some shopping done.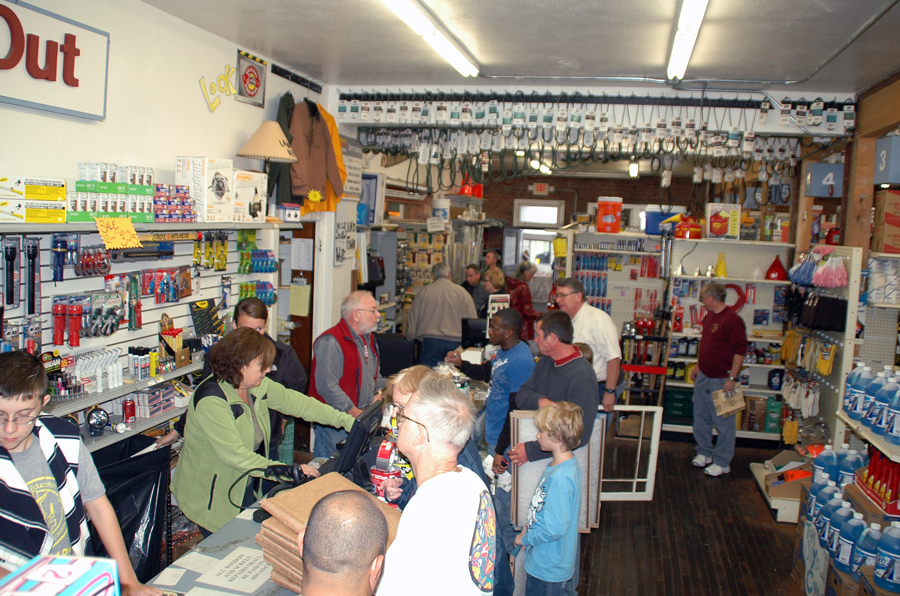 The place was packed all day, and fun was had by all.
Glenn had the idea of having one of hose old style Customer Appreciation Days like
out of he 60s. Prizes, hotdogs, place to talk and have fun, and great deals and prices.
I went for a couple things and spent a couple good hours!
Glenn Palmer offering me a hotdog, while making some suggestions of innertubes.
Tell me this photo is not right out of 1960.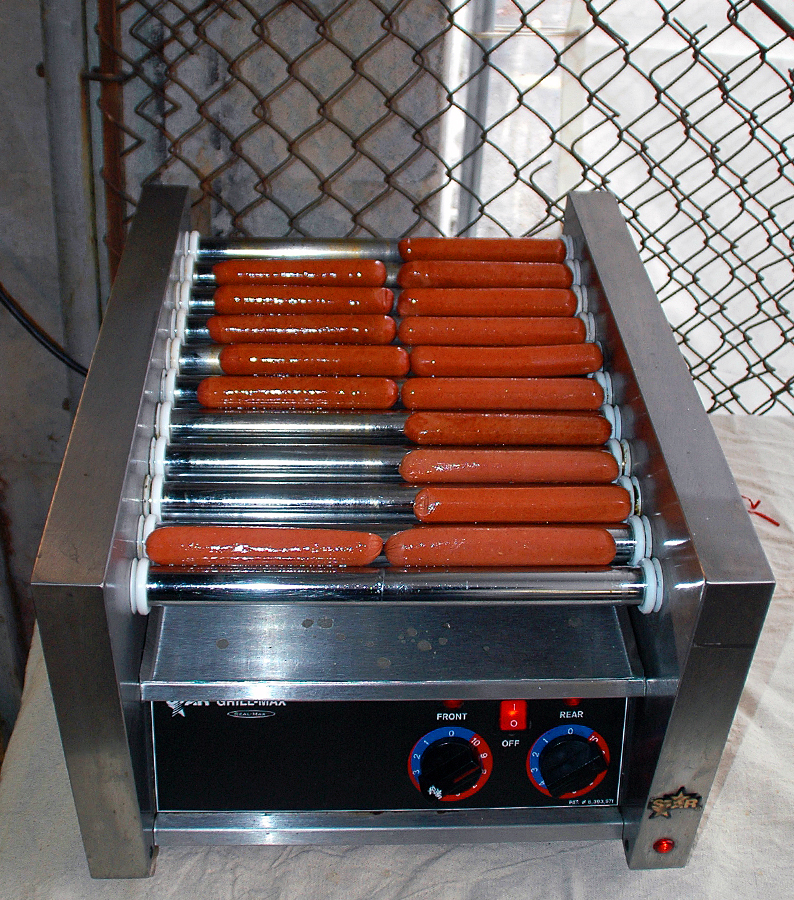 Hot Dogs from TJ Butcher Block. TJ has some of the finest meats in town. In
2008 we did a burger cook off and the top 4 restaurants all got their ground beef at TJ's.
Thanks to all, it is events like these that make Lakewood the Best!
.