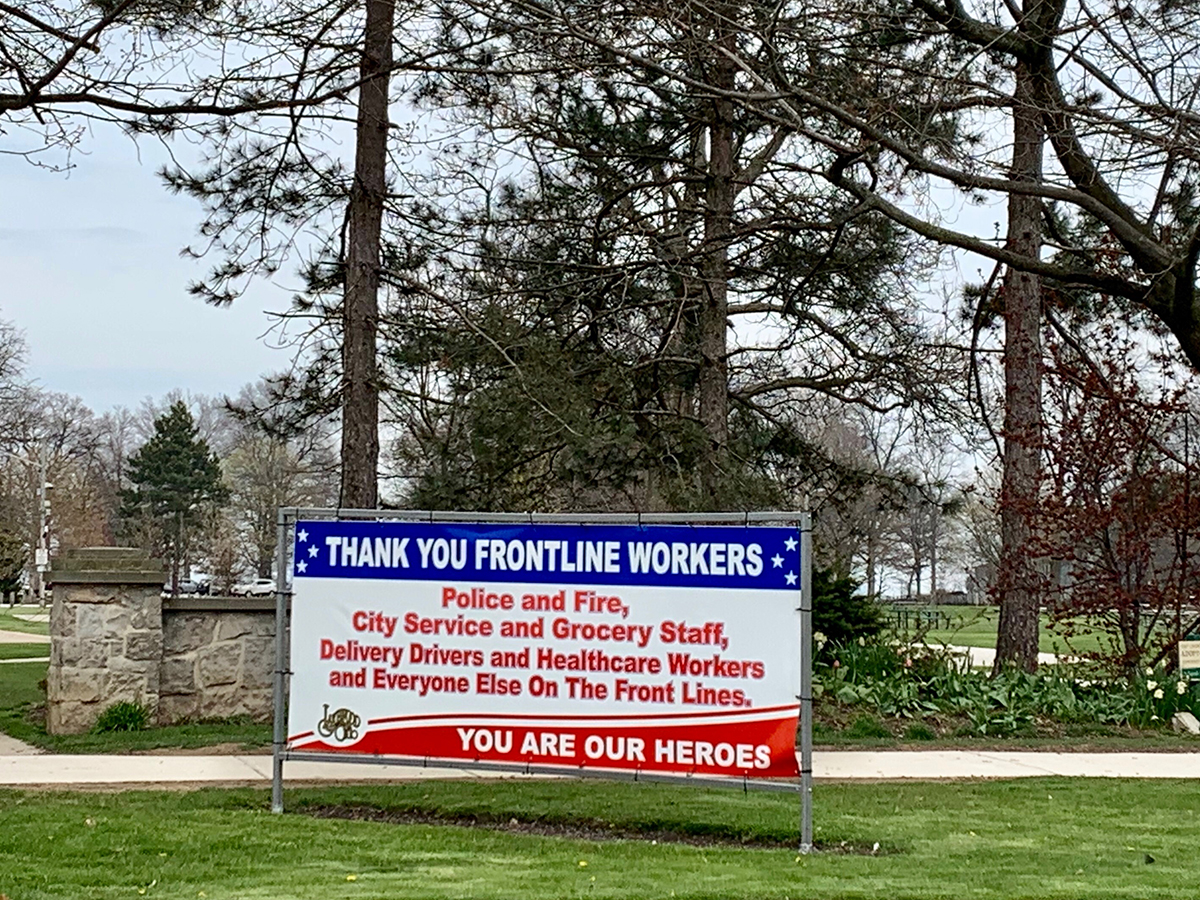 Photo by Mary Breiner
Have you sny of seen these yet? At Lakewood Park, Madison Park, in front of City Hall.
Rumors have another one coming to Sinagra Park in front of Marc's next week.
Nice gesture City of Lakewood.
And we join with them thanking all front line workers in the time of COVID-19.
It is nice to see EVERYONE appreciated again.
We get through this together 6' apart for the time being.