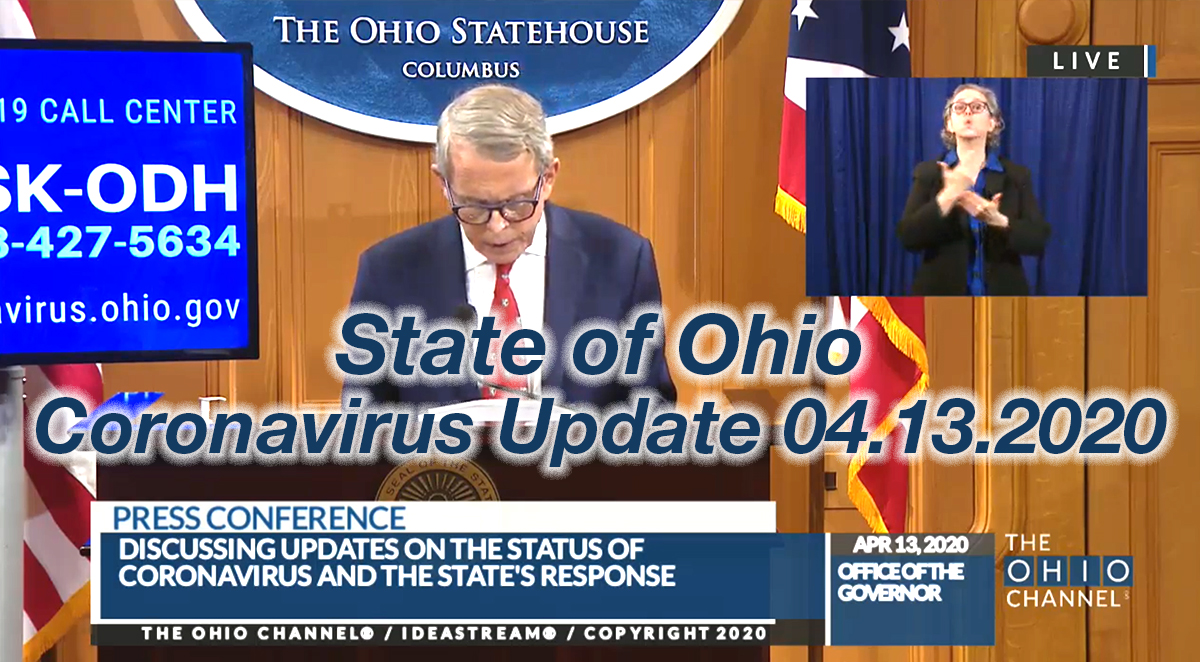 04.13.2020Governor Mike DeWine
COVID-19 By The Numbers
State of Ohio
65,000 -
Tests Completed
6,881 -
Confirmed Cases
94 -
CDC Expanded Case Definition (Probable)
6,975 -
Total Confirmed Cases
2,033 -
Number of Hospitalizations in Ohio
613 -
Number of ICU Admissions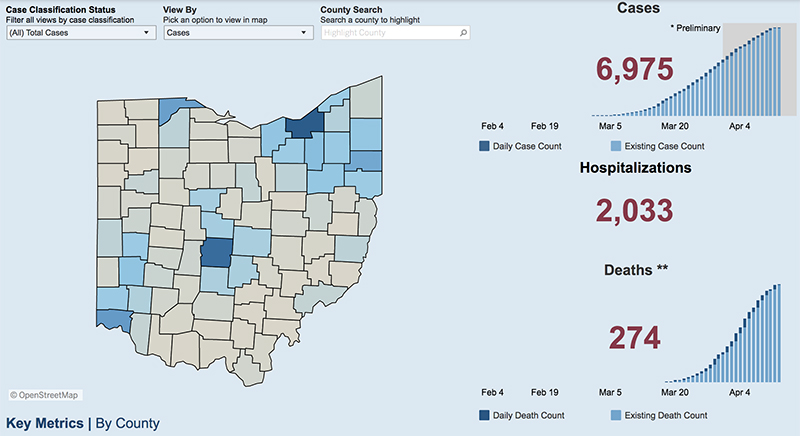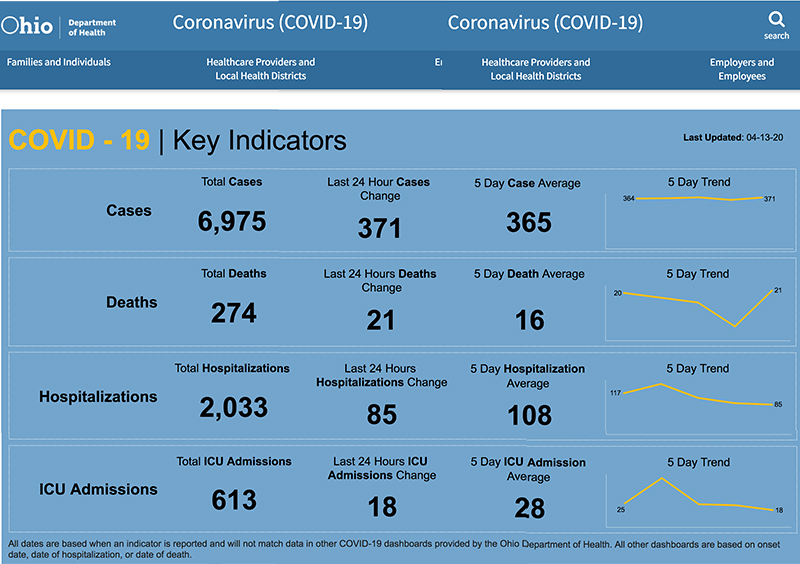 253 -
Total Deaths
268 -
Confirmed Deaths
6 -
CDC Expanded Death Definition (Probable)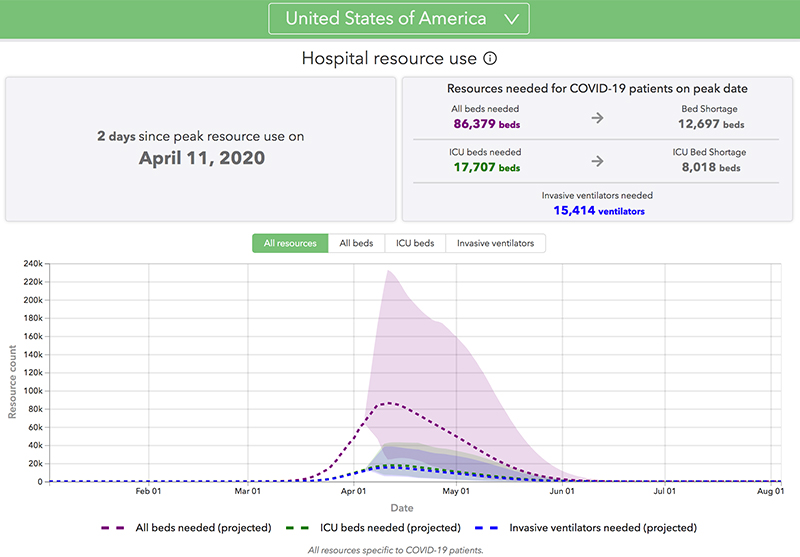 United States
574,138 -
Total Confirmed Cases ↑ 13,838 (2.46%)
22,960 -
Total Deaths ↑ 855 (3.86%)
30,770 -
Recovered
8,783 -
Number of ICU Admissions
Global Total
1,907,283 -
Total Confirmed Cases ↑ 53,512 (2.88%)
118,522 -
Total Deaths ↑ 4,304 (3.76%)
441,592 -
Recovered
42,143 -
Number of ICU Admissions
They will be posting all Senior Homes where anyone has tested positive for COVID-19. Anyone working there or living there will be required to report.
Strive for 5 -
Asking everyone to reach out to at least 5 people to talk with them and spend some time on the phone, in conferencing or walking 10' apart. We need to continue to stay in touch.
Liquor Stores
In person sales of liquor in the following counties, will be restricted to those from the state of Ohio. They have had repeated calls from the police about people coming in from out of state to by liquor. The closing of liquor stores in PA, and West Virginia not selling to anyone out of state, it has forced thousands of Pennsylvanian into the State of Ohio. All customers will be forced to show proof of age and residency.
Lt. Gov. Jon Husted
$5 million in additional money to help foodbanks. The funding will be used to purchase canned and box foods. Some milk, eggs cheese and personal hygiene items may be included. They will be buying Ohio milk from Ohio farmers.
Jobs Ohio -
As of today 0ver 40,000 jobs now posted on coronavirus.ohio.gov/jobsearch website.
All mail in ballots must be postmarked within the next two weeks. Once you request a ballot you can track that ballot. On the BOE website.
Dr. Amy Acton
Keep making masks we will be wearing them for the next year or so.
.