Nowlin, Butler, Anderson, Madigan, Juris and O'Leary himself.
This record, dated December 2, 2015, is additional evidence that there were secret meetings where the 2015 Council agreed upon a "Communications Strategy" to roll out the Master Agreement in violation of Open Meetings Laws.
It also suggests that O'Leary supplied false and misleading testimony on December 21, 2015 in the Skindell v Madigan case when he claimed he was first told about the December 7, 2015 press conference on Sunday December 6, 2015. In a previous post, I posted the "Communications Strategy" document dated November 30, 2015 setting forth the December 7th presser.
There is a CANCER on the Council President. He should resign.
Butler was a proactive accomplice in Court on December 21, 2015 as attorney of record in Skindell v. Madigan claiming there were no violations of Open Meetings Laws when he (and Thompson Hine lawyers) participated in those unlawful meetings and likely orchestrated them.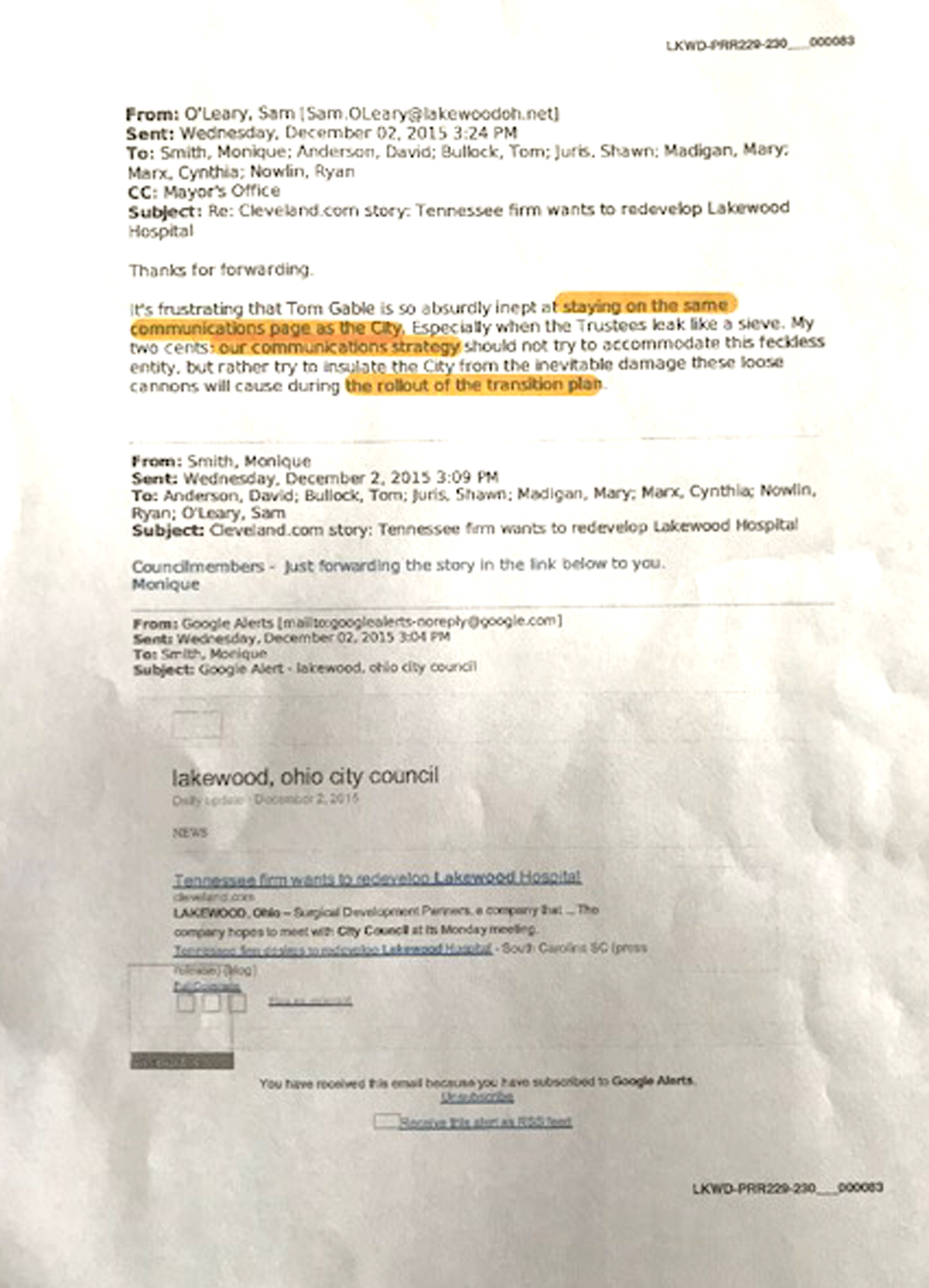 This Public Record was concealed for over a year and only produced last week on August 16, 2017, five months after a Court Order.
There appears to be a growing cancer at City Hall.
"people are going to start perjuring themselves..."
It appears that O'Leary may be only the first to give false testimony.
[/quote]
Here are some previously posted records that substantiate violations of Ohio Open Meetings Laws: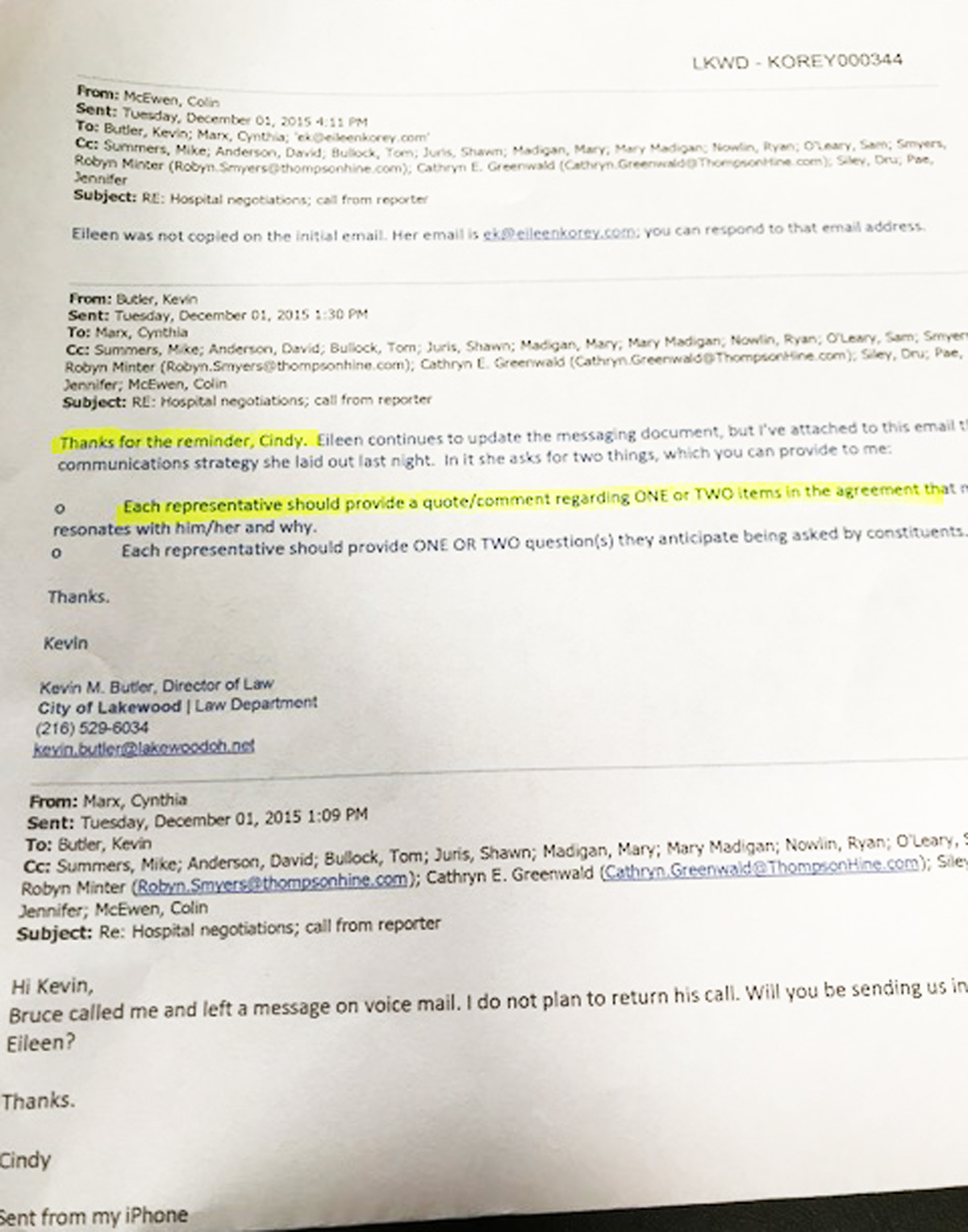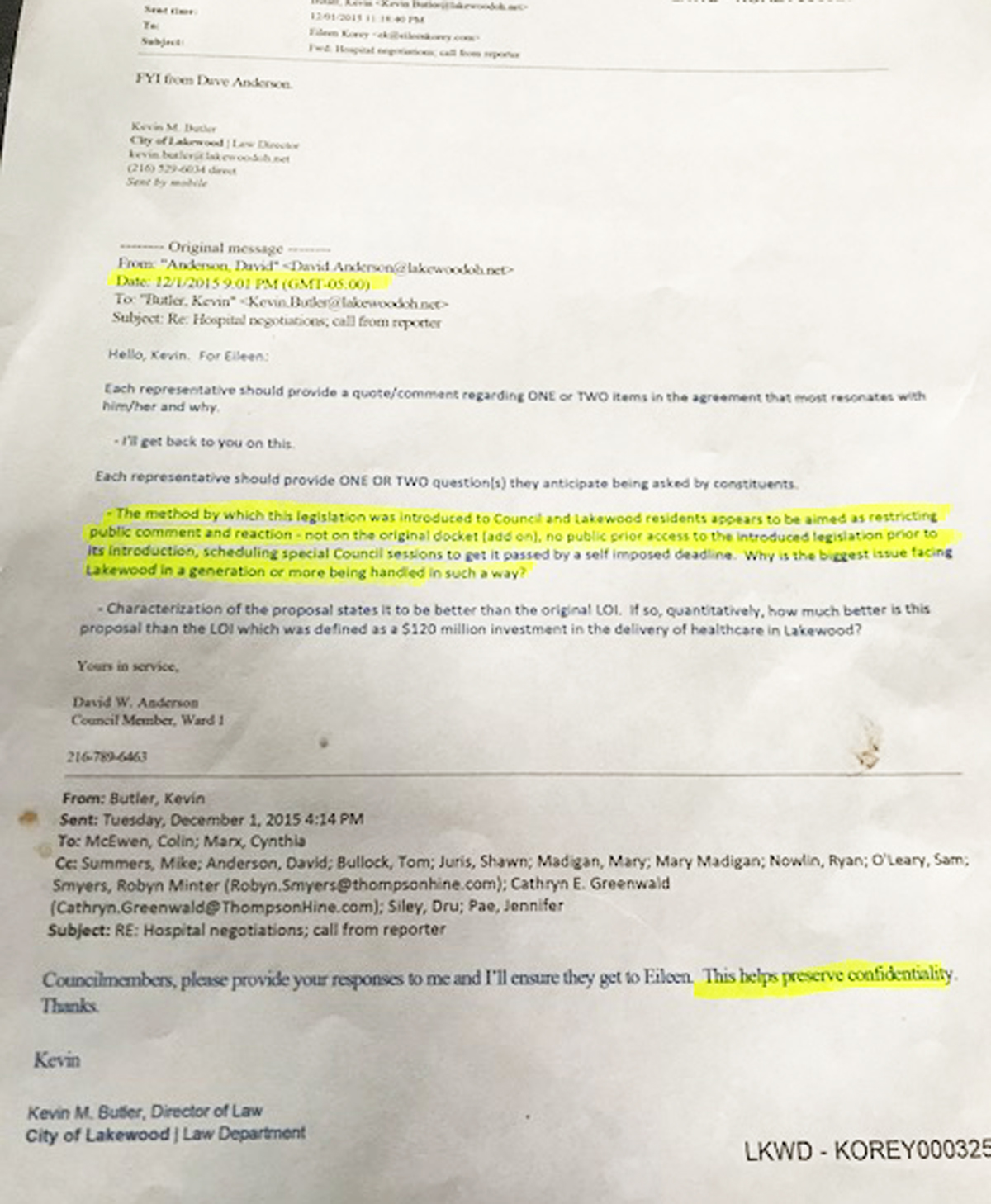 .[/quote]