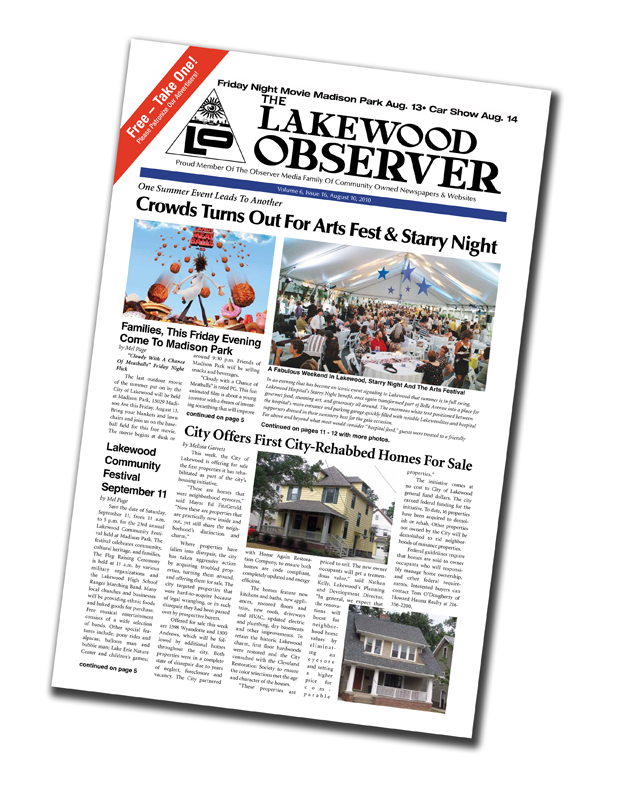 http://media.lakewoodobserver.com/issue_pdfs/Observer_Vol_06_Issue_16.pdf
Once again it is that time in the city seems to be afraid to know itself,
to learn a little more about itself, its people, residents, businesses,
events, non-profits, and leaders.
Thank you to everyone that trusts the process, and the project.
It this heat, it made me remember something I said years ago.
"You are all special snowflakes
in this very dysfunctional snowdrift
we call Lakewood, Ohio"
peace
Jim O'Bryan
Proud resident of Lakewood, Ohio
_________________
Jim O'Bryan
Lakewood Resident
"The very act of observing disturbs the system."
Werner Heisenberg
"If anything I've said seems useful to you, I'm glad.
If not, don't worry. Just forget about it."
His Holiness The Dalai Lama