The single biggest issue in Lakewood is our housing stock. 100 year old homes that have
suffered tens of rebuilds as owners chase fads. Or even worse did nothing, and now are
desperately in need of updates. Especially around power requirements.
White flight? Suburbs lose young whites to cities
http://news.yahoo.com/s/ap/20100509/ap_on_re_us/us_changing_suburbs
As predicted here from the earliest days. Cities and inner-ring cities will be in demand
again. Is Lakewood ready for the young families, that are looking for character, public
parks, schools, safety, and community. How do you score us?
The LakewoodAlive Housing program seems to be accomplishing miracles under the
stewardship of Hilary Schickler, who has a very impressive record of understanding
neighborhoods, homes, property, values, families, and how to work within the system
of grants, loans, and community help.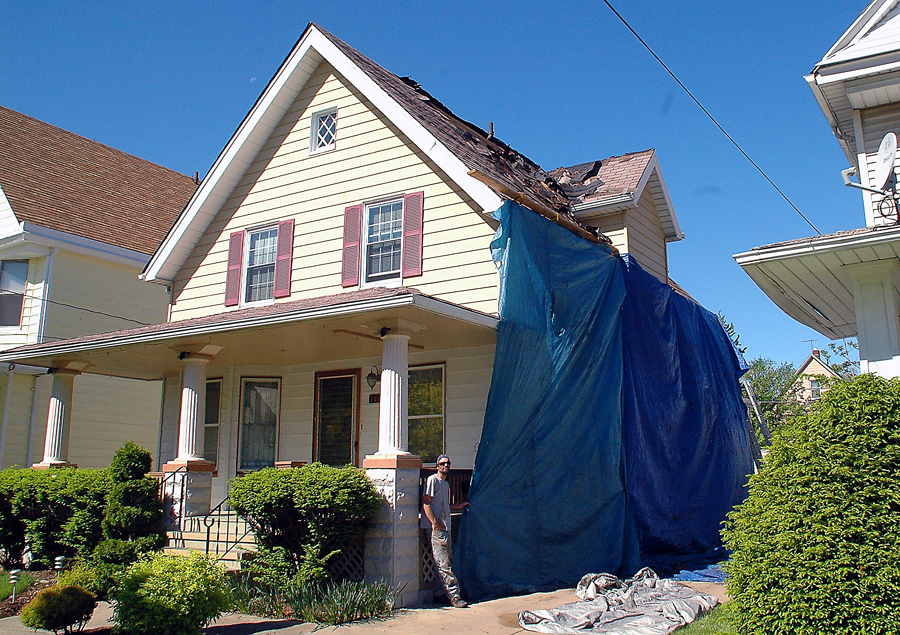 Lakewood home being brought up to "nice" with the help of LakewoodAlive's Director
of Housing Outreach, Hilary Schickler. For more information to see how this program can
help you or your neighbors call 216.LA1.1554
http://lakewoodalive.com/lakewood-housing.html
Almost ten years ago the VAL(Visionary Alignment for Lakewood) understood this and
told our civic leaders to focus on housing stock, and stop chasing the strip mall dream
of retail. The VAL findings were validated a year later by the Grow Lakewood Committee
that had said "office space and housing" were keys to Lakewood's future. While it would
seem that the GL Committee never saw the explosive growth of "collaborative software" in
killing the need for offices. I was pleased to see they were now looking at housing.
Now we should move quickly as it is late. Fix up housing stock, make our rentals the best
in the region. Offer these young families, just what they need, and it just so happens, it is
exactly what we have.
.